Prestigious surgical verification earned by Children's Hospital of Wisconsin, among first in nation
---
Millions of children in the United States undergo surgery every year, but many are having the procedures done in general hospitals that are not best equipped to give them the specialized care they need.
One of the core beliefs we have at Children's Wisconsin is that kids are not just little adults. Their bodies are still growing and require expert knowledge to get the best care. Science bears this out, as studies have shown that better results — in the form of fewer complications and shorter hospital stays — are achieved when children have surgeries done in facilities populated by pediatric experts.
Level I Children's Surgery Center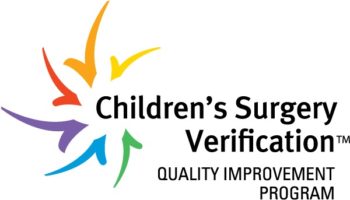 That's why we're proud to report that Children's Wisconsin is among the first in the nation to be verified as a Level I Children's Surgery Center by the American College of Surgeons.
This is the highest-level verification available, and it means that Children's Wisconsin has the resources to provide comprehensive surgical care and can perform all types of surgeries — even the most complex — in children of all ages. In order to achieve this verification, we had to meet the following criteria:
24/7 staffing with properly credentialed pediatric specialists, including surgeons, anesthesiologists, radiologists and emergency physicians
Level IV Neonatal Intensive Care Unit (NICU) to provide the highest level of critical care for newborns
A transport service
Research and data collection for benchmarking outcomes
Offering the best and safest care for children
The verification is part of a new program that aims to help families identify environments that offer the best and safest care for their children. It will help families and referring providers compare the services at Children's Wisconsin to other systems in Wisconsin and beyond. The guidelines used to evaluate surgical centers were created by a task force that included our own Keith Oldham, MD.
Children's Wisconsin was one of only six centers nationwide that agreed to take part in the verification process pilot, and we were evaluated on-site by experts from across the nation.