Patient Stories
Jun 08, 2022
Children's Wisconsin is training more therapists and helping kids like Mariska
---
In the summer of 2021, 8-year-old Mariska started showing signs of anxiety. She had issues falling asleep and staying asleep. She would get a tummy ache every time she got in a vehicle, and she was constantly worried about going into public areas with lots of people. Her parents feared the pandemic had taken its toll.
"She wasn't able to go to school so she didn't know when she would be able to see her friends or family," said Mariska's mom, Mindi.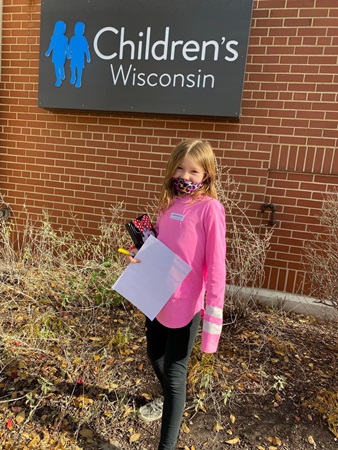 Mindi received recommendations for therapists but they had waitlists that were months long. Mindi decided to call Children's Wisconsin's scheduling department and was able to make an appointment with Jessica Kotsakis, APSW. 
Mariska met Jessica that September and the two quickly bonded over their love of soccer. Jessica made Mariska feel at ease and provided useful tools that helped Mariska manage her anxiety. They did exercises to help Mariska control her breathing and practiced positive affirmations that Mariska could repeat to herself at any time. They met about once a week for two months.
"With the help of Jessica and Children's Wisconsin, Mariska's got her can-do attitude back," said Mindi. "She has gained so much confidence in herself, learned ways to cope with her feelings and is her quick-witted self again. We, as a family, are so thankful for all of the help we received."
"Mariska was absolutely wonderful to work with," said Jessica. "She is a talented, kind and thoughtful young lady with so many strengths and skills. This program allows me to share the hardships and triumphs of special kids like her."
Growing the workforce
In 2019, Children's Wisconsin laid out seven key initiatives to address the growing mental and behavioral crisis facing Wisconsin kids like Mariska. One of the main areas of focus was to increase access to care and Children's Wisconsin set a goal to double the number of pediatric mental health providers it employs — from 137 to 280.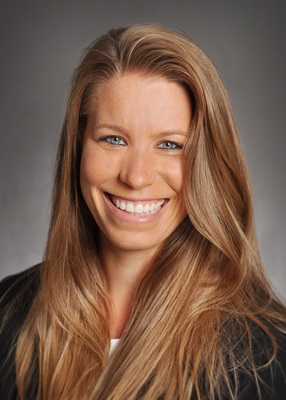 That's where the Children's Wisconsin Therapist Fellowship Program comes in, which Jessica joined in 2021. For a therapist to become licenses, they must complete 3,000 hours of clinical training, which takes a significant amount of time and money. Through the Therapist Fellowship Program, Children's Wisconsin supports post-graduate qualified therapists with pay and benefits as they complete those hours. While licensure typically takes upwards of five years to complete, therapists in the Fellowship Program typically earn their licenses in less than two years. 
"I would absolutely not be where I am today if it weren't for this program," said Jessica. "As a mother with a family to support, the time commitment alone would have made it impossible to pursue further licensure. This simply would not be an option for me without the Children's Wisconsin Therapist Fellowship Program."  
By March of 2022, eight therapists had completed the training and received their licenses — 14 more are currently enrolled. Since the program was launched in 2019 more than 1,285 families have been supported with more than 16,000 sessions. As Children's Wisconsin nears three years into this commitment, the mental and behavioral health team is exploring how to broaden this initiative to support additional work-force development needs. 
Therapist Fellowship Program is full of Health Care Champions
In recognition of the program's success, in September 2021, the Milwaukee Business Journal recognized the Therapist Fellowship Program — under the leadership of Ann Rolling, PhD, Shanna Sullivan, LCSW, and Tammy Makhlouf, LPC — as Health Care Champions. Dr. Rolling, Shanna and Tammy are all passionate about improving access to mental health care for kids.
"I am gaining the experience I need to become a licensed clinical social worker alongside some of the most respected and valued practitioners in our community," Jessica said. "I'm so grateful for their mentorship."
Shine Through: Creating solutions for mental and behavioral health
Kids in Wisconsin are experiencing a mental and behavioral health crisis, and many families are unsure how to address it with their children. That's why Children's Wisconsin is committed to helping parents and caregivers get the answers they need. To learn how you can play an active role in your child's mental and behavioral health, visit our Shine Through website.