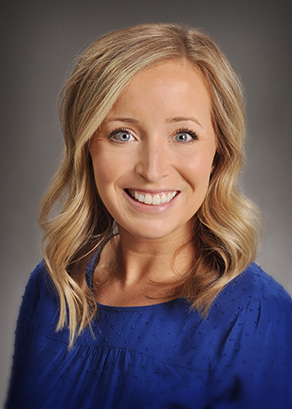 Bridget Bailey,
RN
Enteral feeding
Children's Wisconsin since 2021
G-tube and bridle nurse clinician, Children's Wisconsin
Overview
Services
I joined the Enteral Feeding team in 2021 as both a Bridle and G-tube Nurse Clinician. I had previously spent almost 7 years as an inpatient nurse at Children's Wisconsin. During my time as an inpatient RN, I encountered many children with both durable and non-durable feeding tubes and learned how to provide the best and safest care to these patients and families. In my role with the Enteral Feeding Program, I am passionate about continuing to provide great care and education to our patients and families. I see great value in creating an environment for families to learn about their child's enteral feeding tube so that they can feel confident in providing that care in the home. In my time off, I enjoy spending time with my husband and our golden retriever on the lake front in Milwaukee. We are avid Marquette basketball fans and try to attend as many games as we can.
Certifications
Areas of Interest
Show less...
Show more...
Education and Awards
Education
2014, Chamberlain College of Nursing, BSN
2010, Marquette University, BA