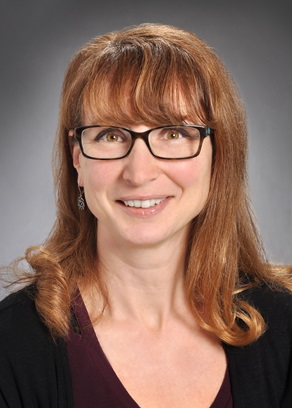 Janel Ganz,
RN
Children's Wisconsin since 2001
Overview
Services
Since 2015, I have served as a dedicated G-tube nurse clinician, providing expert and individualized care to children with feeding tubes. Prior to that, I was a float nurse for nearly fifteen years and developed a strong background in many clinical areas.
I am passionate about educating families on feeding tube care. Building strong relationships with the families I work with is essential, and I am so happy when I see my patients adapt to a feeding tube and thrive. I strive to provide coordinated care so that families feel prepared when they go home.
In addition to participating in several committees focused on improving care for children with feeding tubes, I am involved in several quality improvement projects and have presented at various conferences throughout the U.S.
In my free time, I enjoy outdoors such as hiking Ice Age Trails and kayaking. Although I love hot summers, I do look forward to autumn for baking and evening campfires. I am married, have two children and two step children.
Areas of Interest
Show less...
Show more...