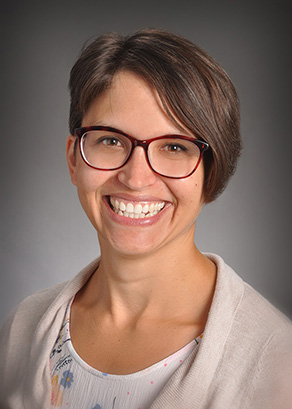 Leann Vice-Reshel,
PsyD
Mental and behavioral health
Children's Wisconsin since 2020
Behavioral health consultant, Children's Wisconsin
Locations
5433 W. Fond Du Lac Avenue

Children's Wisconsin Urgent Care
Overview
Services
I earned my doctorate degree in clinical psychology from the California School of professional psychology and am a licensed professional counselor. I have experience working as a psychotherapist with children, adolescents, parents, and adult populations. As a psychotherapist, I work from an integrative standpoint, working with individuals and families to explore the mind body connection and how every aspect of life impacts mental health. I work from a strength based perspective, utilizing each individual's personal strengths to build resiliency, and move toward individual goals of well-being.
Working as a behavioral health consultant, my goal is to help reduce the shame around getting mental health care and to offer a space to children that is friendly and safe. I will use primary care visits to help with mental health concerns that may be linked to physical health issues.
When I am not at work, I enjoy spending time with my family, being outside as much as possible, exploring new things, watching funny movies, and being creative.
Certifications
Mental and behavioral health
Areas of Interest
Behavioral Health
Attention Deficit Hyperactivity Disorder
Behavior Problems
Learning difficulties
Mood Disorders
Pediatric behavioral health
Show less...
Show more...