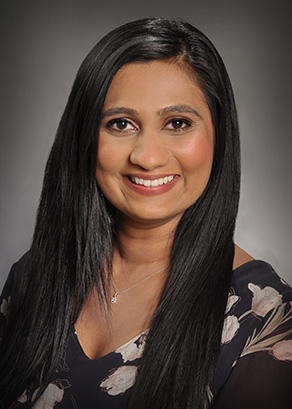 Harshita Desai,
MS,
LPC
Mental and Behavioral Health
Children's Wisconsin since 2021
Child and family therapist, Children's Wisconsin
Overview
Services
I specialize in working with children, adolescents, and their families utilizing evidence-based therapeutic modalities such as Dialectical Behavior Therapy and Cognitive Behavioral Therapy. I use specific interventions to address depression, anxiety, behavioral concerns, trauma and OCD. I strive to create a therapeutic space where support, validation and trust is the foundation of the treatment. My goal is to empower all individuals involved to learn skills, understand their emotions, and build a life that is aligned with their values. I recognize the importance of individualizing treatment interventions and meeting each child where they are at developmentally and emotionally. My therapy approach centers from a place of understanding and hope during times of uncertainty.
Certifications
Mental and Behavioral Health
Areas of Interest
Attention Deficit Hyperactivity Disorder
Anxiety
Behavioral Disorders
Depression
Mood Disorders
Obsessive Compulsive Disorder
Psychology
Social Inclusion and Diversity
Temper Tantrums
Trauma
Show less...
Show more...