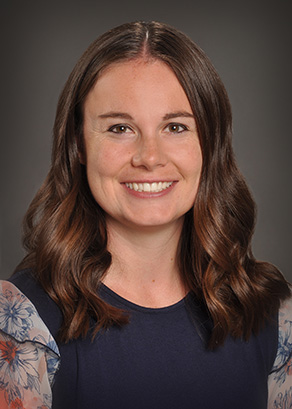 Katie Roman,
LCSW
Mental and behavioral health
Children's Wisconsin since 2022
School based child and family therapist, Children's Wisconsin
Overview
Services
I earned my master's degree in social work through Loyola University. I have 8 years of clinical experience over a variety of settings, including in-home, inpatient, family and crisis intervention. I have a broad range of experience working with high risked youth through the child welfare system in areas such as anger management, ADHD, anxiety, depression, behavioral challenges and trauma. My approach looks through a trauma lens with the understanding that no one approach is the right one for every individual. I practice with a multitude of modalities including trauma-focused cognitive behavioral therapy, trust-based relation intervention, strength-based therapy, psychoeducation and mindfulness. My goal is to meet the client where they are and help them develop strategies, combined with their own natural strengths, to overcome challenges.
Certifications
Mental and behavioral health
Areas of Interest
Attention Deficit Hyperactivity Disorder
Anxiety
Behavior Problems
Cognitive Behavioral Therapy
Trauma
Show less...
Show more...