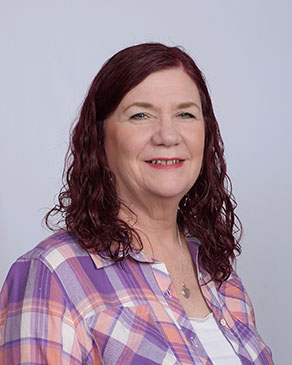 Mickey Kucak,
LCSW,
Behavioral Health
Children's Wisconsin since 2015
Mental and Behavioral Health Therapist
Overview
Mickey Kucak, LCSW, MSW, ACSW, is a graduate of the University of Wisconsin – Milwaukee. She has over 30 years of experience providing therapeutic services to children and families of all ages in a wide variety of agencies from the State of Wisconsin to private practice, including inpatient and outpatient mental health clinics, and hospital care. Mickey believes that it is important to address all the aspects of a child's life, including home, school, peers, extended family, etc. She has completed a post graduate program in Family Therapy, and has earned two certificates in Trauma Counseling. She is a graduate of the Infant Mental Health Program at the University of WI-Madison. She is currently studying CPP (Child Parent Psychotherapy). She wants her clients to be comfortable and feel safe while working through issues.
Certifications
Areas of Interest
Pediatrics
Anxiety
Attention Deficit Hyperactivity Disorder
Behavior Problems
Behavioral Disorders
Depression
Mood Disorders
Trauma
Show less...
Show more...