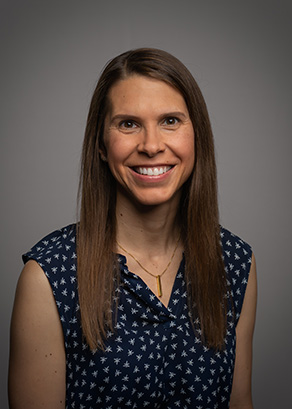 Sarah H Vepraskas,
MD
Pediatric Hospital Medicine, Pediatrics - General
Children's Wisconsin since 2013
Hospitalist, Children's Wisconsin
Associate professor, Medical College of Wisconsin
Overview
Services
I'm a board-certified hospital medicine pediatrician that cares for hospitalized children. I feel privileged to be able to provide healthcare for children and educate patients and their families during what can be a stressful time in their lives. My care philosophy is a team approach that is patient and family centered, I believe all team members play an essential role in improving the health of a hospitalized child. I find it rewarding to care for children that can initially be very ill and then are able to recover and return to their baseline state of health after receiving excellent medical care.
I enjoy working with residents and medical students and teaching them not only about inpatient pediatric medicine, but also just how fun taking care of kids can be. One of my favorite parts of teaching is helping medical students apply the knowledge they have learned in their classes to understand both their patients' conditions and treatment plans while in the hospital.
Certifications
Pediatric Hospital Medicine, Pediatrics - General
Areas of Interest
Hospital medicine
Asthma
Mental health
Behavioral Health
Transitions of care
Show less...
Show more...
Education and Awards
Education
2010, UW-Madison School of Medicine and Public Health, MD
Residencies
2014, Medical College of Wisconsin - Pediatrics
2013, Medical College of Wisconsin - Pediatrics
Awards
2019 - Outstanding Medical Student Teacher, Medical College of Wisconsin
2017 - Outstanding Medical Student Teacher, Medical College of Wisconsin
2014 - Outstanding Medical Student Teacher, Medical College of Wisconsin