East De Pere Clinic-Children's Wisconsin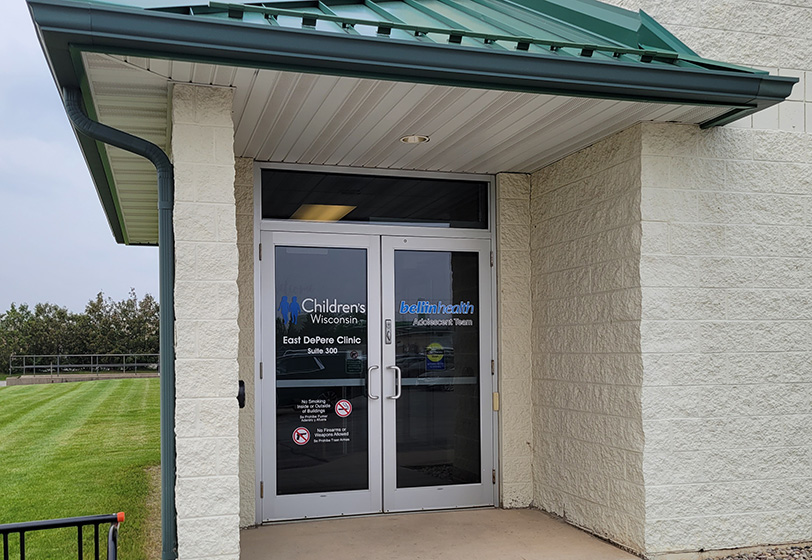 Top pediatric specialty care in Northeast Wisconsin
Our East De Pere Clinic location gives families in Northeast and Central Wisconsin convenient access to the state's only health system dedicated solely to the health and well-being of children and teens.
The following services are provided at the East De Pere Clinic:
Our Staff
Matthew Armstrong

APNP

Pediatric Nurse Practitioner

Shari Liesch

APNP

Pediatric Nurse Practitioner

Megan McNally

APNP

Pediatric Nurse Practitioner

Paola Palma Sisto

MD

Pediatric Endocrinology

Elizabeth Roth

MD

Urology

Douglas Zabrowski

MD

Pediatric Gastroenterology, Pediatrics
Diabetes
We provide management and treatment services for patients with type 1 (juvenile) and type 2 diabetes and their families. Our diabetes team is made up of a pediatric endocrinologist, nurse practitioners, diabetes educators, a dietitian and a social worker. Your child's primary care doctor supervises the care they provide.
Services we offer include:
Office visits with a physician or nurse practitioners
Basic diabetes and self-management education
Ongoing medical follow-up – we will see children until age 20 or through the first year of college
Teaching materials
Insulin adjustments - if you need assistance or have questions on insulin adjustments, we will need to see your child's blood sugar numbers. You may fax them to us at (920) 969-7979 or email us.
Endocrinology
We treat a variety of hormonal disorders in children. Our physicians and nurses have advanced training and certification in pediatrics and endocrinology and devote their entire practices to caring for children.
We offer diagnosis and treatment for:
Growth disorders
Thyroid problems
Early or late puberty
Adrenal gland problems
Pituitary gland problems
Gastroenterology
Our gastroenterology (GI) specialists treat both simple and complex GI problems. At the first clinic visit, your child will be seen by a board-certified pediatric gastroenterologist and a nurse who specializes in gastroenterology care. We will determine what, if any, tests need to be done. A plan of care will be outlined and teaching provided.
We offer diagnosis and treatment for:
Feeding disorders
Gastrostomy tube placement and management
Crohn's disease
Ulcerative colitis
Abdominal pain
Celiac disease
Chronic diarrhea
Constipation
Other GI issues
Urology
We treat urologic diseases and defects in children of all ages. Pediatric urologists, nurse practitioners and nurses have the training to care for children's unique physiology and age-related problems.
We diagnose and treat a variety of common urinary tract problems including:
Enuresis
Kidney stones and tumors
Bedwetting and urinary incontinence
Treatment for congenital urinary tract abnormalities, including ureteropelvic junction obstruction
Posterior urethral valves
We also offer diagnosis and follow-up services on surgical reconstruction of genital conditions including:
Intersex issues
Hypospadias
Undescended testis
Hydrocele