Atopic dermatitis
Atopic dermatitis, also known as eczema, can be painful and embarrassing. It is a common condition in babies and small children, and may continue until adolescence or adulthood.
Although symptoms vary, atopic dermatitis can cause: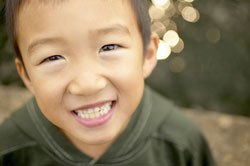 Dry, scaly skin
Itchy bumps that when scratched, can open and cause infection
Redness and swelling of the skin
Thickening of the skin (with chronic eczema)
There is no cure for atopic dermatitis, but there are effective ways to minimize and control outbreaks.
Dermatologists at Children's diagnose and treat patients with the following conditions:
Dry skin
Itchy skin
Dermatitis (atopic, allergic contact, and irritant contact)
Allergic skin disease
Inherited skin conditions
Chronic skin conditions
Eczema (atopic dermatitis)
Pruritus (itching skin)
Hives (urticaria)
What to expect at your first appointment
When you come to an appointment, you can expect a wide range of services dedicated to providing the best treatment available.
Services will include:
A comprehensive examination
An evaluation of possible triggers and education on how to prevent it
Screening for underlying infectious or systemic diseases, if necessary
Various therapeutic options
A demonstration on use of medications and skin care instructions
At Children's, we know how difficult and frustrating it can be to have skin conditions, so we will work with you to find the best treatment for you and your lifestyle.