Welcome to the CPAP Program at Children's Wisconsin. This program is for children and teenagers with sleep disordered breathing who use a CPAP (continuous positive airway pressure) machine, BiPAP® (bilevel positive airway pressure) machine, or home ventilator with a mask.  Our team of lung doctors (pulmonologists), sleep specialists, respiratory therapists, and nurses are trained to provide high quality care focused toward children and teens. The CPAP program is part of the Division of Pediatric Pulmonary and Sleep medicine, which has been consistently named among the nation's best in the U.S. News & World Report Best Children's Wisconsin report.
Why choose Children's Wisconsin for sleep breathing disorders?
Children's Wisconsin offers the only sleep center in Wisconsin dedicated solely to caring for children and teens.
Our sleep specialists are pediatric trained.
We focus on developing relationships with children and their families through family centered care.
Our team provides wrap around care for children at home, in clinic, and if they are in the hospital.
Our team provides care for around 300 children with a wide variety of sleep related breathing disorders, including:
Obstructive Sleep Apnea persisting after Adenotonsillectomy (T&A)
Obstructive Sleep Apnea due to obesity
Central Sleep Apnea
Hypoventilation related to neuromuscular weakness or restrictive lung disease
Central Congenital Hypoventilation Syndrome (CCHS)
Other Sleep Disordered Breathing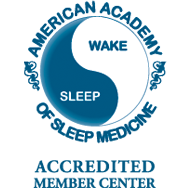 Pulmonary care at Children's Wisconsin is ranked among the best in the nation by U.S. News & World Report.