Children's Wisconsin to support new mental health emergency center planned for Milwaukee County residents
---
Children's Wisconsin is joining with Milwaukee County and the three other Milwaukee health systems to build and operate a new mental health emergency center.
This is the latest major milestone in the community's efforts to redesign the county-wide mental health delivery system, and complements the $150 million commitment Children's Wisconsin has made to address the growing mental and behavioral health needs facing Wisconsin kids.
Construction of the new facility could start in early 2021, with a goal to have the facility open by the spring of 2022. It will replace the existing county-run mental health emergency department that currently operates on the Milwaukee Regional Medical Center.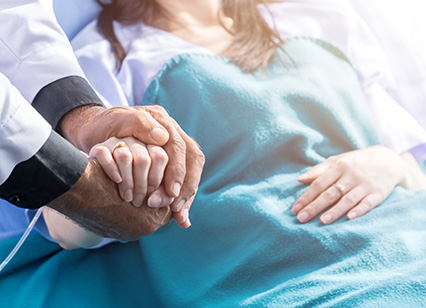 Construction, start-up and operating costs will be shared by all the partners. The county will fund half of the project, with Advocate Aurora Health, Ascension Wisconsin, Froedtert Health and Children's equally contributing to the other half.
The center will provide services to Milwaukee County residents of all ages, regardless of ability to pay. A separate entrance and treatment area for kids will be created at the center to better support their unique needs.
"Unacceptable health disparities in our city and state, including the disproportionate impact of COVID-19 on our Black and Hispanic neighbors, continue to put stress on kids and families. Even before the pandemic increased the level of trauma, rate of mental health illness and substance abuse, there was not enough access to mental health services. This new mental health center will provide community-based emergency care 24/7 and will connect patients — including children and adolescents — to much needed clinical and social supports. It is one of many critical steps to improve the mental health of our children, co-workers, loved ones and friends," said Peggy Troy, president and CEO of Children's Wisconsin.
To help support this project and other components of Children's $150 million commitment, the system is relying significantly on the generosity of donors. Other funding will come through revenue from expanded programs, state and federal resources, contracts and partnerships, and direct investments by Children's.
The center will provide mental health assessment, crisis stabilization, emergency treatment and connection to follow-up behavioral health care in inpatient, residential and community-based settings. The proposed location for the new center is on the near north side of Milwaukee, which will provide better access for most patients currently served by the county.
Additional information and updates on the project will be posted on the Milwaukee County Behavioral Health Division website.