Visitor guidelines
As COVID-19 vaccination rates rise and infection rates fall, we continue to review and update our visitation procedures. We miss having additional family members and siblings in our hospitals and clinics, and appreciate the continued commitment and partnership of our patient families and staff to provide a safe environment for everyone. Below are our current visitor practices:

In our Milwaukee and Fox Valley hospital patient care units – Four adults are allowed on a patient's visitor list. These four names must remain the same for the entire stay. Two individuals may be present at the bedside at the same time. Siblings and visitors under age 18 are still are not allowed in hospital in-patient care units at this time.

Specialty care, primary care, urgent care, labs, therapies, and community services – Two individuals may accompany the patient.

Surgicenter, Emergency Department Trauma Center (EDTC), Imaging, and surgical services on the Milwaukee campus – Two individuals may accompany the patient.
________________________________________________________________________________________________________________________________________
We are here for you
With COVID-19, so much of our daily lives has changed. But there is one thing you can always count on: Children's Wisconsin is here for you. You've always trusted us to care for your children and you can trust us now. 
Children's Wisconsin is committed to providing our patient families and our community with reliable, up-to-date information about COVID-19. Please refer to the resources below.
If you or your child have COVID-19 symptoms (fever, cough or shortness of breath), visit Children's Online Urgent Care or call your child's doctor. Please note Children's Online Urgent Care only offers screening for COVID-19 symptoms and is not able to order a COVID-19 test.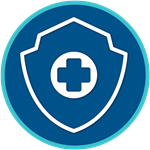 How we are keeping kids and families safe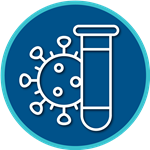 Testing
What to do if your child needs a COVID-19 test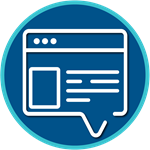 NewsHub
Helpful tips for families on COVID-19 topics