How Children's Wisconsin is keeping your family safe during COVID-19
Your safety is our top priority
At Children's Wisconsin, our high standard of care has always required an uncompromising approach to safety. And during this COVID-19 pandemic, we continue to ensure every visit, appointment, procedure and surgery offered across all our Children's Wisconsin locations is safe. Nothing will change our commitment to your safety.
What you can expect from us
As one of the top pediatric health systems in the country, Children's Wisconsin has a team of nationally recognized infection prevention experts guiding our COVID-19 response. We are also following guidelines from the Centers for Disease Control and Prevention (CDC) as well as the Wisconsin Department of Health Services (DHS) to ensure the safety of our patients, their families, and our staff. Below are some of the safety measures you can expect at all of our Children's Wisconsin locations: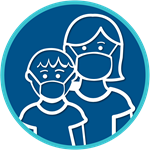 Universal masking:
Everyone you see will be wearing masks at all our locations. You and your child will need to wear a mask and are encouraged to bring your own, but we will provide them if needed.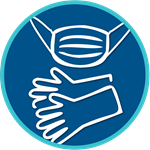 Protective gear:
In addition to masks, you will see staff wearing other protective gear to keep everyone safe. You and your child should be prepared to see some staff wearing face shields, eye protection, or gowns.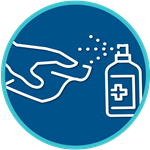 Cleaning:
We care for kids with some of the most complex health conditions, so our cleaning process is already very thorough. During COVID-19, we have not compromised on our standard of cleaning and have increased the frequency of cleaning being done.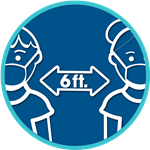 Physical distancing:
We are taking steps to separate patients, no matter their symptoms, at all our locations. This includes steps to maintain physical distancing in waiting rooms and getting kids into private exam rooms as quickly as possible.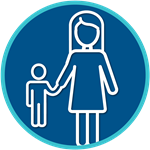 Limited visitors:
To help keep families and staff safe, we have adjusted our visitor guidelines at all locations. Read full visitor guidelines.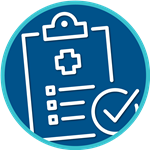 Health screens for everyone:
For the health and safety of everyone, families should be screening themselves for symptoms daily. Anyone with symptoms should not leave the house without talking to a doctor. For your protection, all Children's Wisconsin employees are expected to do the same.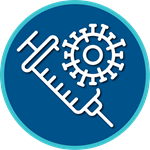 Vaccine requirement:
In order to protect our kids, families and staff, Children's is requiring all employees, physicians, fellows, residents, students, contractors and volunteers to be vaccinated against COVID-19 by Nov. 15, 2021. The COVID-19 vaccine is safe, effective and our greatest hope to overcome the pandemic and return to normal activities.