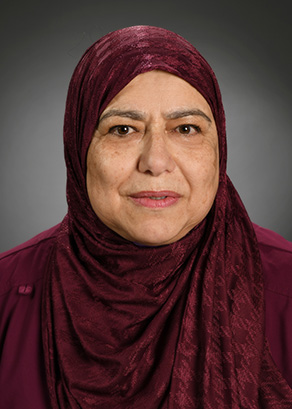 Inshirah Farhoud,
APNP
Pediatric Nurse Practitioner
Children's Wisconsin since 2001
Overview
Services
Working with families of children with developmental delays, behavior problems and psychiatric disorders is my passion. I enjoy working with families to help them better understand their children's development and help identify the most appropriate ways to high light the strengths and celebrate the successes of the children. I am interested in impact of the environment and social determinants of health and serve on the Department of Health and Human Services Minority Health Leadership Council and the Wisconsin Public Health Council State Health Plan Quality Improvement Committee
Certifications
Pediatric Nurse Practitioner
Areas of Interest
Developmental delays
Child development
Disruptive behaviors
International adoption
Pediatrics
Show less...
Show more...
Education and Awards
Education
1993, Alverno College (Milwaukee, WI), BS
2000, Marquette University, MSN