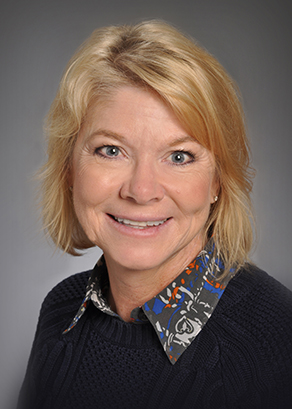 Patti Gottsacker,
Children's Wisconsin since 1
Physical Therapist
Accepting new patients
Overview
Services
Patti Gottsacker graduated from UW-Eau Claire with a bachelor's degree in Biology before receiving her bachelor's degree in Physical Therapy from Northwestern University Medical School-Program in Physical Therapy in 1988. Patti has extensive experience in treating both adult orthopedics and pediatric populations. She is passionate about providing comprehensive care to her patients, reinforcing treatment progression with patient and caregiver education, and collaborating with members of the child's care team. Patti is participating in MD Clinic and research programs within Children's Wisconsin. Treating patients of all ages and various diagnoses, including orthopedics injuries/disorders, neuromuscular disorders, congenital anomalies and neonatal surgery, cardiac, Cerebral Palsy, torticollis and developmental delay. Patti enjoys sharing her knowledge and creativity during her treatments to make physical therapy a positive experience.
Areas of Interest
Cerebral palsy
Developmental delays
Movement disorders
Neuromuscular disorders
Show less...
Show more...