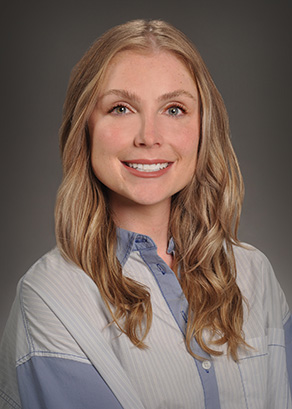 Corissa Griffith,
MSW,
APSW
Mental and behavioral health
Children's Wisconsin since 2021
Qualified treatment trainee, Children's Wisconsin
Overview
Services
My goal is to provide support and compassion for children, adolescents and families of all backgrounds while they work to navigate life, develop and foster relationships, and cope with stressors. I aim to provide a nurturing, safe and therapeutic space. With a person-centered and strength-based approach, I believe I can work collaboratively with families to reach their goals and objectives, all while striving to make positive changes. I feel no person, family or obstacle they encounter is the same – every individual has a different healing journey that I look forward to being a part of.
Certifications
Mental and behavioral health
Areas of Interest
Attention Deficit Hyperactivity Disorder
Anxiety
Behavior Problems
Cognitive Behavioral Therapy
Depression
Mood Disorders
Social Inclusion and Diversity
Temper Tantrums
Trauma
Show less...
Show more...
Education and Awards
Education
2020, University of Wisconsin Milwaukee, MSW
2014, University of Wisconsin Milwaukee, BSW