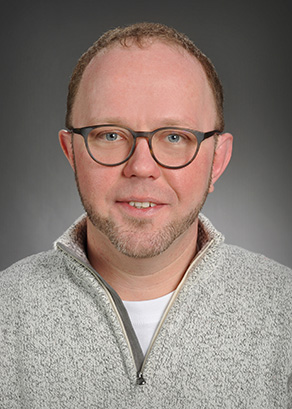 Joshua Larson,
ATR,
LPC
Mental and behavioral health
Children's Wisconsin since 2022
Child and family therapist, Children's Wisconsin
Overview
Services
Joshua is a professional psychotherapist and registered art therapist who collaborates with clients and their families through a trauma-informed, person-centered approach. He utilizes a strengths-based experiential therapy framework through a narrative therapy lens. Joshua's philosophy highlights the importance of being in the present moment and establishing a safe place of empowerment to assist individuals in overcoming their difficult thoughts and emotions. He utilizes cognitive behavioral therapy techniques to support individuals and their families in restoring balance to their everyday lives. Joshua has acquired a diverse range of experience while working in inpatient, residential, partial hospitalization, and intensive outpatient programs, as well as in private practice. Joshua's pragmatic therapeutic style has continued to develop over the past 8 years while working with individuals of all ages and developmental stages to overcome anxiety, depression, mood disorders, identity issues, maladaptive relationship patterns, substance abuse, dual diagnosis, psychosis, and crisis situations.
Certifications
Mental and behavioral health
Areas of Interest
Anxiety
Depression
Individual Psychotherapy
Psychotic disorders
Mood Disorders
Social Inclusion and Diversity
Trauma
Show less...
Show more...
Research and publications
Research
Larson, J., (2017) An Edible Metaphor: A Culinary Art Therapy Program. Master's Thesis. Mount Mary University, Milwaukee, WI.