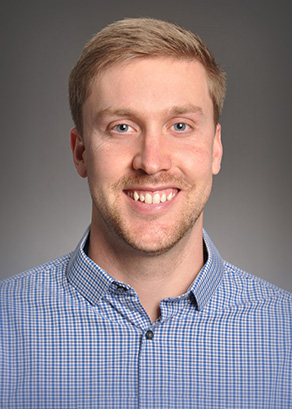 Jacob Bogart,
PT,
DPT
Physical and occupational therapy
Children's Wisconsin since 2021
Physical therapist, Children's Wisconsin
Overview
Services
I graduated from University of Wisconsin-Madison in 2014 with a degree in Kinesiology-Exercise and Movement Science. I completed my Doctorate in Physical Therapy at the University of Wisconsin-Milwaukee in 2017. I joined the developmental team at Children's Wisconsin-Kenosha Clinic in October of 2021. My passion is to help patient's achieve their maximum level of function and participation.
Certifications
Physical and occupational therapy
Areas of Interest
Developmental delays
Neuromuscular disorders
Show less...
Show more...
Education and Awards
Education
2017, University of Wisconsin Milwaukee, DPT
2014, University of Wisconsin Madison, BS