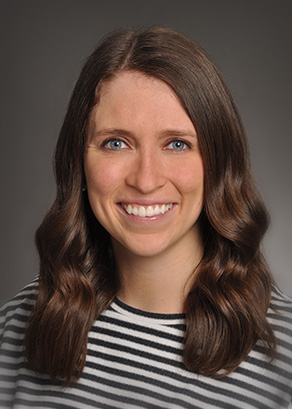 Jessica Muesbeck,
MS,
OTR/L
Children's Wisconsin since 2020
Overview
Services
Jessie graduated from the University of Wisconsin-Madison with a Bachelor's degree in Rehabilitation Psychology in 2017 and a Master's of Science in Occupational Therapy in 2019. She completed the Wisconsin Leadership Education in Neurodevelopmental and Related Disabilities (WI LEND) program through the Waisman Center where she developed a passion for working with children and families to help them navigate a quality of life best suited for them through a family-centered approach.
Areas of Interest
Sensory processing
Developmental delays
Stroke
Traumatic brain injury
Show less...
Show more...
Education and Awards
Education
2017, University of Wisconsin - Madison, BS
2019, University of Wisconsin - Madison, MS