Family Finding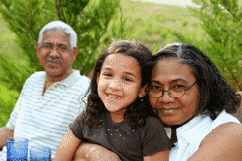 It's important for children in out-of-home care to find a meaningful connection and establish relationships with biological family members.
Family Finding uses technology developed by US Search, an experienced search agent, to identify and locate family members using multiple databases. Online searches generate reports in a matter of minutes. Once identified, family members create a plan, with the help of the child's welfare worker, to build a connection and relationship.
Benefits of Family Finding
Children will be able to make a connection that could last a lifetime
Children have increased and improved family connections, decreased loneliness and a greater sense of belonging
Whenever possible, children may be placed with biological family members, reducing the need for out-of-home placements
Children who are placed with biological family members are more likely to grow and develop; research demonstrates that biological families are willing to emotionally invest the time and energy to work with children who may have medical or emotional challenges
Fathers and their families can become more involved
Compliance with the Adoption and Safe Families Act, Chapter 48 and the Fostering Connections to Success and Increasing Adoptions Act of 2008.
The National Black Child Development Institute (NBCDI) has been at the forefront of engaging leaders, policymakers, professionals, and parents around critical and timely issues that directly impact black children and their families.Children's Wisconsin Family Finding was featured in a a recent report by NBCDI (pages 24-27) regarding the agency's work for children in foster care in Wisconsin. The article's focus is on the family connections and the importance of relationships for kids in care.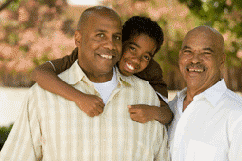 Funded through the Department of Health and Human Services, Administration for Children and Families, Children's Bureau, Grant #90-CF-0016/01. The contents of this website do not necessarily reflect the views or policies of the funders, nor does mention of trade names, commercial products or organizations imply endorsement by the U.S Department of Health and Human Services. This information is in the public domain. Readers are encouraged to copy and share it, but please credit Children's Wisconsin Community Services.
Contact Family Finding
Services are based in Milwaukee, but are available statewide.
Contact us:
(414) 453-1400