Children's Community Connection volunteer request form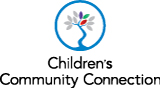 Please complete the following form to request Children's Wisconsin volunteers for your upcoming community activity. Event must be submitted 4-6 weeks in advance and will need to be approved by Children's Community Services' office. We cannot guarantee we will be able to fulfill all requests, even if approved, but we will try our best to recruit volunteers.

If there is a change with the event, it is the requestor's responsibility to notify us.

If you have any questions, contact Paaj Her at (414) 337-7156 or email PHer@chw.org.