Teen Health Clinic-Children's Wisconsin
loading...
---
Main Phone

(262) 814-7080

Main Fax

(262) 432-9004
We know the teen years can be difficult. Kids go through many physical, social, and emotional changes during their teens. Chronic illness or special healthcare needs can amplify the challenges. The Teen Health Clinic has staff that is specially trained to help teens and young adults manage all the health problems they may face – from routine to serious, including:
Evaluation and management of menstrual disorders
Comprehensive reproductive healthcare
Insertion and removal of long-acting reversible contraceptives
Assessment of adolescent maturational growth and development
Assessment, referral and/or co-management of depression, anxiety, substance use, and disordered eating
LGBT youth support
Adjunctive hormonal therapy for acne treatment
Evaluation for school avoidance or frequent absenteeism
Evaluation and treatment of menstrual-related migraines
Menstrual hygiene/menstrual suppression for developmentally delayed and special needs teens
Sports physicals during peak season (only if patients are unable to get in with their pediatrician)
Children's Wisconsin is not public testing site for COVID-19. Nationwide access to testing supplies is limited. Children's is only able to test patients who meet CDC guidelines.
Connected with Children's
Teen Health Clinic carries with it the Children's name. That means you can take comfort in knowing your child's doctor is affiliated with one of the top Children's Wisconsins in the nation. Our pediatricians will connect you directly with the best available doctor if your child ever needs to see a specialist at the main hospital. And best of all, Children's specialists will keep your Teen Health primary care doctor updated on any tests, diagnoses, or treatments.
Request an appointment
To request an appointment at our Teen Health Clinic, use our online form or call (262) 814-7080.
Children's On Call: Our symptom-checker app
Children's On Call is a free mobile app that helps you make informed decisions on what kind of care your child might need, and offers tips for making your little one feel better. Learn more about it: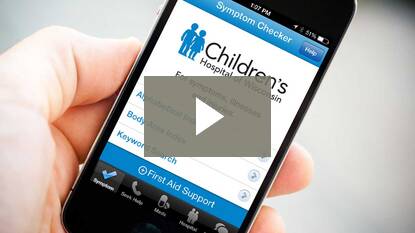 Our Staff
Charlene Gaebler-Uhing

MD

Adolescent Medicine

Melissa Vukovich

NP