Locations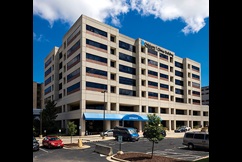 We are on the first floor of the Clinics Building, in the Special Needs Clinic, Suite 140. That's right next to the main hospital.
Contact us
Contact us by telephone or email.
Call the Down syndrome Program at (414) 266-6259.
Email us: We welcome your questions and comments. We will do our best to respond within 24 hours on weekdays.
Request an appointment
For more information or to schedule an appointment, call:
(414) 266-6259
Email the clinic coordinator.