Our services
Add life to the child's years, not simply years to the child's life.
Palliative Care experts will partner with each family and their care team to improve the quality of life for each child.
Palliative Care experts will help with the coordination of each child's care 24 hours a day, 7 days a week in the hospital, the clinic, or at home.
Palliative Care staff will help families connect with community resources, such as a home nursing agency or medical equipment supplier.
The Palliative Care team can assist families with complex decision-making about their child's care.
Palliative Care offers expertise in the management of pain and other symptoms associated with a disease process and/or treatments.
Palliative Care experts facilitate communication between families and their child's care team.
Our Palliative Care experts approach every child and family with empathy and respect, using creativity to enhance the quality of the child's life.
Care for the entire family by listening, supporting, and recognizing that each family along with their beliefs is unique.
Engage other experts to enhance each child's journey, such as: child life, psychology, social work, spiritual care, physical therapy, occupational therapy, and nutrition.
Our Palliative Care staff offers compassionate support and coping resources when end of life care is needed.
Everyone's journey is alittle different...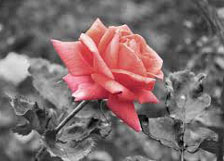 Palliative care experts focus on what matters most to you and your child, one day at a time...
Contact us
For questions about Palliative care or to request an appointment, call:
(414) 266-6469 or
toll-free (866) 416-1510