APP spotlight: Denise M. Kilway, DNP, APNP, CPNP-BC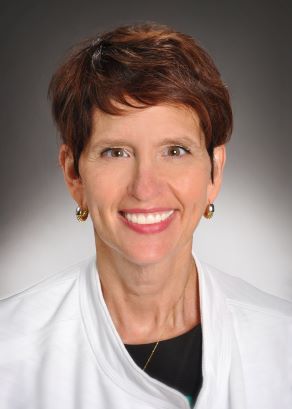 Denise M. Kilway, DNP, APNP, CPNP-BC, is a nurse practitioner (NP) who works alongside a team of physicians, dietitians, psychologists, speech pathologists and other nurse practitioners to help children with gastrointestinal conditions.

Kilway practices patient-centered care, considering the needs of her patients, their developmental stages, and other factors that might affect treatment, such as family dynamics. "I look at the patient as a whole and as part of the family unit," said Kilway. 
"For example, a once-a-day medication may be better than twice-a-day if mom works evenings and the kids are with their grandma. It's really about thinking through the whole picture."
Background
Kilway became a certified NP in 1993. She spent 11 years in pediatric primary care before joining Children's Wisconsin's Gastroenterology, Hepatology and Nutrition department 20 years ago.
 
Here, she has two main roles: helping patients with constipation and infant reflux, and working with kids and teens affected by obesity through the NEW (Nutrition, Exercise and Weight Management) Kids Program. She is also part of a healthy BMI work group, where she collaborates with local pediatricians to prevent and address elevated BMI in children.
 
"Obesity affects children and adolescents in so many ways and has health outcomes linked to it," said Kilway. "Working with patients and families to improve their health so it isn't an issue is really rewarding."

Providing the best possible care
Kilway is committed to continuously developing her expertise to give her patients the best possible care. For example, she recently became qualified to perform anorectal manometry, a test that measures how well the rectum and anal sphincters are eliminating stool, a useful tool for treating chronic constipation.
 
As a clinical assistant professor of pediatrics with the Medical College of Wisconsin, Kilway teaches medical students, pediatric residents and fellows. She is also a clinical preceptor for nurse practitioner students from Marquette University and the University of Wisconsin and president of the Wisconsin chapter of the National Association of Pediatric Nurse Practitioners.