Children's Fox Valley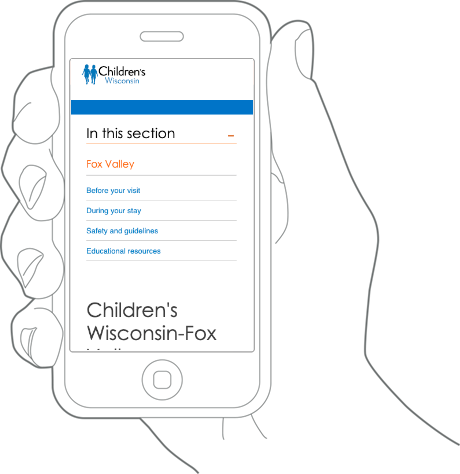 Children's Fox Valley is a free web app that provides valuable information you need to know when your child is at our Fox Valley hospital.
About the app
The Children's Fox Valley app helps you prepare for your visits, gives you important information during your stay, and gives you access to many useful parent and family resources. Here are a few examples:
Preparing your child and family for your visit
What to bring from home
Parking and transportation
Dining information including menus
Emergency and important safety information
Children's programs and services
Educational teaching sheets
Add the app icon to your home screen
For an Android device
The directions are intended for Chrome browsers. Other browsers may have a different path to adding the app icon to your home screen. 
1. Make sure your Chrome browser is showing the "Visiting Children's Wisconsin-Fox Valley" page
2. Click the three dots found next to the address bar.
3. Select "Add to Home screen".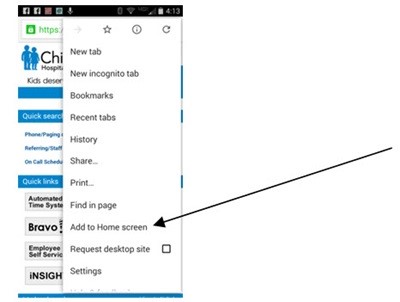 For an iPhone or Apple device
1. Make sure your browser is showing the "Visiting Children's Wisconsin-Fox Valley" page
2. Click the arrow in the box found in the middle of the icons at the bottom of the screen: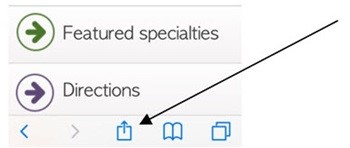 3. Select "Add to Home Screen"