Clinics Building-Children's Wisconsin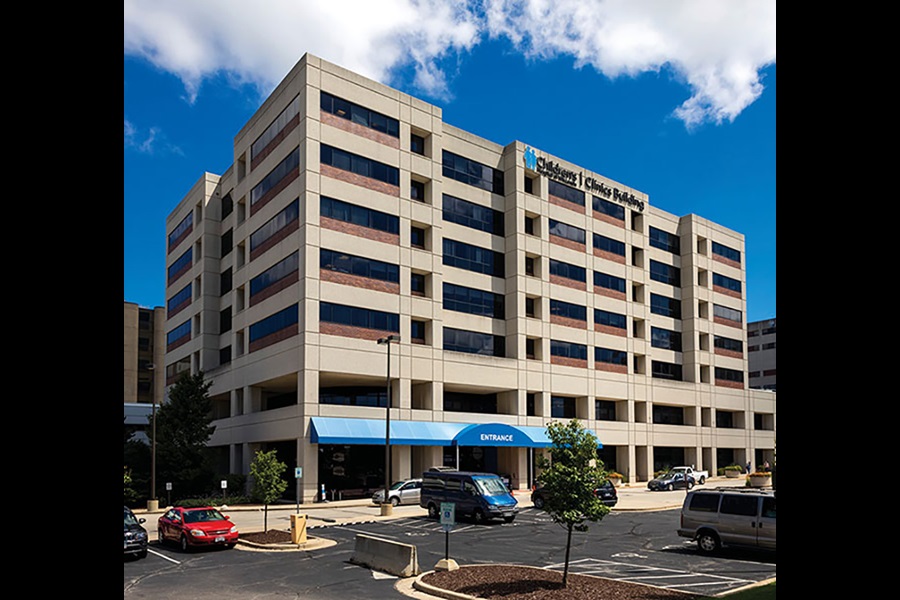 Main Phone

(414) 266-2000
Parking at the Clinics Building
Find your way around the Clinics Building
Valet parking is offered 7 a.m. to 5:30 p.m. Monday through Friday. Valet is not available Saturdays, Sundays or holidays.

Families also may park in the visitor parking structure located north of the hospital and clinics building. The skywalk on Level 2 connects the parking structure to the Clinics Building and the hospital.
Services offered
Located next door to the Milwaukee campus hospital, the Children's Wisconsin Clinics Building offers a wide range of services:
Adolescent medicine
Asthma, allergy and immunology
Cardiology
Child development
Child Protection Center
Craniofacial and plastic surgery
Dental
Dermatology
Diabetes
Dialysis
Down syndrome
Ear, nose and throat
Endocrine
Eye
Gastroenterology
Genetics
Hematology, oncology and transplant
Infectious diseases
Infusion
Laser
Neurosciences
Orthopedics
Pain and palliative care
Pharmacy
Physical and occupational therapy
Psychiatry and behavioral medicine
Pulmonary medicine
Rehabilitation
Renal
Rheumatology
Sleep lab
Special needs
Speech and audiology
Spina bifida
Surgery
Urology
Vascular anomalies
Skywalk Pharmacy
Phone: (414) 266-1893
Open: Monday through Friday, 8 a.m. to 8 p.m.; Saturday, 9 a.m. to 3 p.m.
Skywalk Pharmacy is a full service retail and pediatric pharmacy. We provide a broad spectrum of services for children, from routine medications to highly complicated compounded prescriptions.