Craig Yabuki Tower - Children's Wisconsin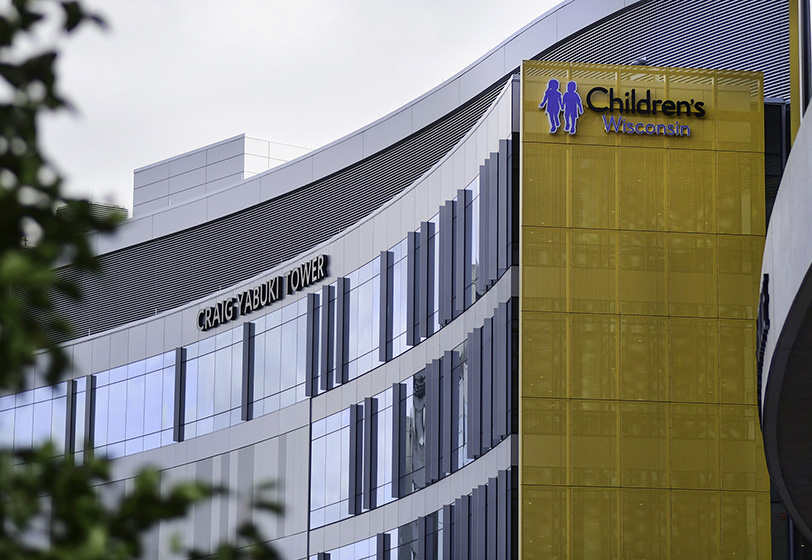 Main Phone

(414) 266-2000
Parking
Find your way around the Craig Yabuki Tower
Families may park in the visitor parking structure located north of the hospital and clinics building. The skywalk on Level 2 connects the parking structure to the specialty clinics and the hospital.
Valet parking is available. 
Services offered
Located next door to the Milwaukee campus hospital, this location offers a wide range of specialty care and surgical services.
Adolescent medicine
Asthma, allergy and immunology
Craniofacial and plastic surgery
Dermatology
Diabetes
Ear, nose and throat
Endocrine
Gastroenterology
Genetics
Laser
Orthopedics
Outpatient Lab
Physical therapy/Occupational therapy
Pulmonary and sleep medicine
Renal
Rheumatology
Speech and audiology
Surgery
Urology
Vascular anomalies
Other features include:
New Multidisciplinary Clinic, which provides coordinated care for kids with complex health needs in a welcoming, comfortable, and safe environment
Dedicated Child Life Center, which features many fun, interactive activities for kids
Apple a Day Café, offering soft-serve yogurt, a coffee bar, and grab-and-go food