Mequon Clinic-Children's Wisconsin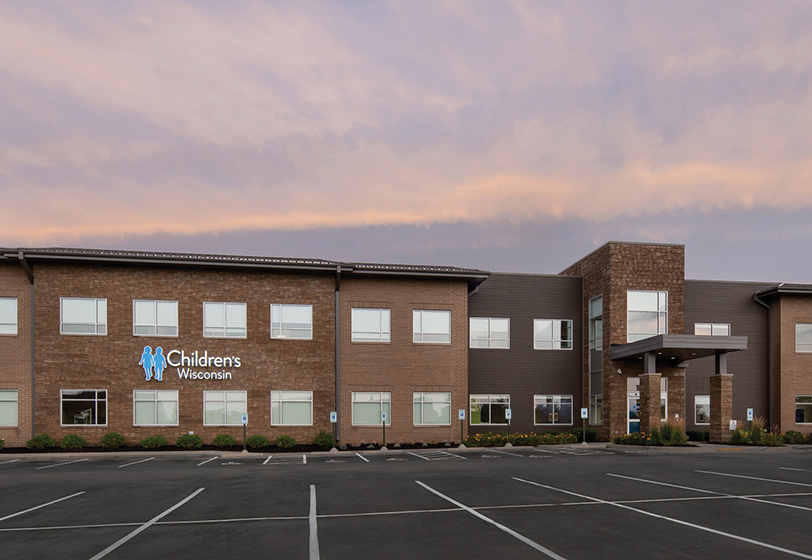 Main Phone

(414) 607-5280

Appointment Phone

(800) 266-0366

Behavioral health

(414) 228-4800
Visitor guidelines: As COVID-19 vaccination rates rise and infection rates fall, we continue to review and update our visitation procedures. Please review our latest guidelines before coming to any Children's Wisconsin location.

In all of our specialty care, primary care and urgent care clinics, two individuals may accompany the patient.
---
Located at the intersection of Mequon Road and Market Street, our Mequon Clinic provides better accessibility and more convenience for North Shore families than ever before. Request an appointment.
Mequon Clinic has an on-site lab, and provides the following Children's Wisconsin services:
| | |
| --- | --- |
| | Physical and occupational therapies |
Schedule a baseline concussion test
A baseline concussion test helps improve concussion care and make return-to-play decisions. Find available slots.
Same-day care for broken bones
The orthopedic team has same-day appointments available for kids and teens needing care for a broken bone. To schedule an appointment with an orthopedic specialist please call (414) 607-5280 or (877) 607-5280 (toll-free).
Imaging (radiology) and lab services
The clinic offers scheduled lab and imaging services, including MRI, ultrasound, fluoroscopy, and X-ray.
Lab
MRI
Open: 7:30 a.m. to 6 p.m., Monday through Friday
Ultrasound
Open: 8 a.m. to 5 p.m., Monday through Friday
Fluoroscopy
Open: 8 a.m. to 5 p.m., Monday through Friday
X-Ray
Open: 7:30 a.m. to 10 p.m., Monday through Friday
11 a.m. to 5 p.m., Saturday and Sunday
Urgent care
Children's urgent care sites are the area's only walk-in clinics just for kids. Urgent care clinics are open nights, weekends and holidays when regular doctors offices are closed. Appointments are not necessary.
Urgent care at our Mequon Clinic is available:
5 p.m. to 10 p.m. weekdays
11 a.m. to 5 p.m. weekends and holidays
Skip the wait and book your slot online!
Diagnostic services
Diagnostic services include pulmonary function testing, sound booths, EKG, echocardiology, Holter monitoring, flexible laryngoscope, EEG, on-sit imaging, X-ray, MRI and ultrasound.