Craig Yabuki Mental Health Walk-In Clinic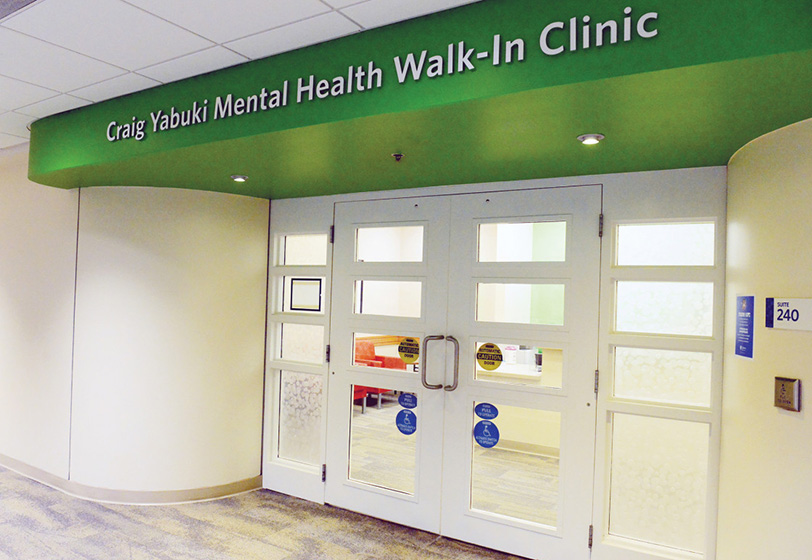 Main Phone

(414) 266-3339
Opening soon! Our new Craig Yabuki Mental Health Walk-In Clinic is still in construction, but we are planning to open it in early 2022. Come back to this page for updates on our scheduled opening.
Our Craig Yabuki Mental Health Walk-In Clinic provides same-day care for children and teens experiencing urgent mental health issues. The clinic is designed to offer an alternative to traditional urgent care and emergency room services.
If your child is experiencing an emergency of any kind, please call 911 or go straight to your closest emergency room.
Services we provide
The team in our Craig Yabuki Mental Health Walk-In Clinic cares for school-age children and teens (ages 5 and up) experiencing the following concerns:
Depression and/or anxiety
Acute stress and grief responses
Verbal or physical aggression towards others
When you come to our walk-in clinic, you can expect the following types of services:
Evaluation: A therapist will evaluate your child to determine any immediate safety concerns.
Coordination of care: Our team will communicate with your child's existing care team (pediatrician, school or other providers) to ensure all parties are aware of the patient's status.
Referrals: Our team will provide resources to ensure your child has follow-up care, if needed, following their clinic visit.
How to get here
Our walk-in clinic is located on Level 2 of the Clinics Building on our Children's Wisconsin hospital campus in Milwaukee. Patient families can park in the visitor parking structure located north of the hospital. The skywalk on Level 2 connects the parking structure to our hospital campus. The walk-in clinic will be on your right after passing the Clinics Building entrance. 
Clinic hours
Our walk-in clinic is open 7 days a week between the hours of 3 p.m. to 11 p.m. If your child needs care outside of these hours we recommend visiting one of our urgent care locations or our emergency room.
Planning your visit
No appointment is necessary. Walk-ins are encouraged during clinic hours.
Wait times will vary based on daily demand.
All children and teens must be accompanied by a legal guardian in order to be evaluated.
Please bring your insurance card and contact information for your child's school, primary care provider and outpatient mental health providers.
If your child takes medication, please have names and dosages available.
All major insurance plans are accepted.
Contact our mental and behavioral health access team at (414) 266-3339 with any questions.