Our goal is to eradicate congenital heart disease.
And we're committed by advancing basic science, clinical outcomes and translational research.
Research and innovation
At the Herma Heart Institute, research and innovation is part of our team's DNA. Our commitment to innovation and cutting-edge clinical research has paved the way for groundbreaking advancements in pediatric, fetal and adult congenital heart disease care.

Signup for the latest news in congenital heart disease research and innovation
Sign me up
Patient stories
Learn more about how cardiac research and innovation impacts our patients and their families lives.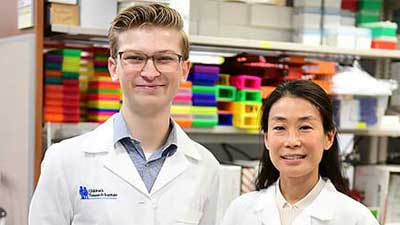 Jackson
After successful treatment for his heart defect, Jackson put his condition under the microscope.
Vincent
The first Berlin Heart patient in the Midwest