At the Herma Heart Institute, research and innovation is part of our team's DNA. Our commitment to innovation and cutting-edge clinical research has paved the way for groundbreaking advancements in pediatric, fetal and adult congenital heart disease care.
Stories from the Herma Heart Institute
Sign up for our quarterly eNewsletter
Get insider access to the latest developments in congenital heart disease research and innovation.
Sign up.

How did one of the best pediatric heart programs end up in Wisconsin?

Through innovation and determination, the Herma Heart Institute has become one of the leading pediatric heart programs in the world.
Find out how.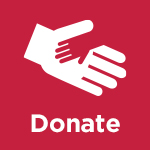 Join us in our mission

We are committed to eradicating congenital heart disease. Join us in our fight by visiting the link below or by calling the Children's Wisconsin foundation at (414) 266-6100.
Give today.