Gannon's story: Hypoplastic left heart syndrome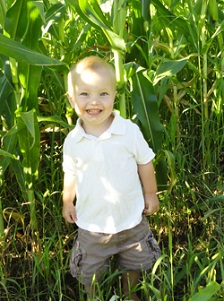 Before birth, Gannon was diagnosed with hypoplastic left heart, which means that the left side of his heart was underdeveloped and could not function properly.

Gannon's family was referred to the Fetal Concerns Center. Doctors and nurses in the program helped Gannon's parents understand everything about their baby's heart condition and treatment and plan for their baby's care.

Gannon spent the first 7-1/2 weeks of his life at Children's Wisconsin, during which he had an abdominal surgery and the first of three surgeries required to fix his heart.

However, after the second heart surgery, Gannon wasn't doing well. Physicians decided that he needed a heart transplant. One week later – at age 10 months – he was placed on the transplant list. The family waited 96 days for a new heart.

Today, Gannon is doing very well.