Choosing a pediatrician is one of the most important decisions a parent can make. That's why Children's Wisconsin offers 22 primary care offices throughout southeast Wisconsin. We have more than 100 board-certified pediatricians who know what it takes to manage the health care needs of infants, children and young adults.
To request an appointment with a pediatrician at one of our primary care offices, please call us at (414) 266-1660 and we'll help you find a pediatrician near you.
loading...
---
Why choose a pediatrician from Children's Wisconsin?
Carra's mom takes her to a Children's Wisconsin pediatrician. Learn why:
Choose a pediatrician
in your neighborhood!
The choice matters.
At Children's Wisconsin, we believe a pediatrician's job is more than just vaccines, prescriptions, physicals, well child, and sick visits. As your child's primary care doctor, we see it as our duty to take full responsibility for their health and well-being – no matter what their health needs are or how many doctors they see. It's an approach to primary care that puts your child at the center of it all.
Learn more about our nationally-recognized approach to primary care and what it can do for your child.
Our pediatricians and primary care offices offer parents a level of care that cannot be obtained at other places:
Affiliation with Children's Wisconsin, one of the top pediatric hospitals in the country
Board-certified pediatricians (learn what it means to be 'board-certified')
20+ locations spread throughout southeast Wisconsin
Commitment to population health and an increased role for pediatricians in the care of children
Doctors who are very active in their local communities
Access to many health and wellness programs designed to keep kids safe and healthy
Primary care office locations
Learn more about each of our office locations at the links below.
North & Northeast Milwaukee suburbs
To find a pediatrician and location close to you, please call us.
Keep healthcare information close at hand with our new Children's On Call app. Use it on your iPhone or Android.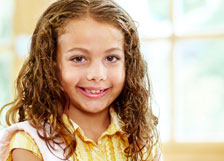 Get helpful parenting tips and join the conversation on our blog - NewsHub.