Auditory Processing Disorder Program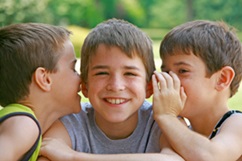 The Masters Family Speech and Hearing Center evaluates children for (central) auditory processing disorders ((C)APD).
What is auditory processing disorder in children?
Children with (C)APD have difficulty responding to and understanding speech in a number of situations. They are not having difficulty hearing sounds, but have a hard time understanding what the sound means. (C)APD is thought to be a problem with how the brain interprets sound, not how ears hear sound, even if hearing is normal.
The hearing process
After sound passes through the ear and reaches the brain, the brain must be able to do these things:
Identify the direction the sound comes from (sound localization) 
Recognize whether two sounds are the same or different 
Determine what sounds are high and low pitched 
Recognize breaks between sounds in words as well as breaks between words in sentences (temporal aspects of audition) 
Easily understand speech through background noise or if the speech is muffled
What are common auditory processing disorder symptoms?
Children often are referred for (C)APD testing because they have a hard time with one or more of the following: 
Listening in noisy situations 
Following simple and complex spoken directions
Paying attention 
Mixing up sounds in words 
Remembering what was said 
Learning
(C)APD can occur along with other disorders, such as: 
Speech-language impairments 
Reading and learning disabilities 
Attention Deficit Hyperactivity Disorder (ADHD)
Why should I bring my child to Children's?
At Children's, we have a team of specialists who work together to diagnose and treat a number of hearing and auditory processing disorders in children. Our auditory processing disorder program uses a team approach because we believe it's the best, most effective approach to diagnosis and treatment.
Diagnosing central auditory processing disorders is difficult because behaviors that children with (C)APD display can be similar to behaviors typically found in other disorders. Our specialists have years of experience diagnosing difficult cases and treating children. We work closely with specialists throughout the hospital to make sure your child gets the right diagnosis and the best treatment.
Meet our team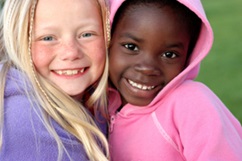 The specialist team heading up our Auditory Processing Disorder Program is made up of an audiologist, speech-language pathologist and psychologist. Each professional helps determine where your child's problem occurs along the path of sound traveling from the ear to the brain. Each of us a different role, and your child may not need to see every professional in our group.
What our team members do
Children's audiologists do many things, including:
Test for hearing loss 
Test to see if both ears are working together to process sounds 
Test how the brain interprets sound when the sound is distorted, such as when background noise is present
Speech-language pathologists determine whether children can: 
Make speech sounds 
Understand and use vocabulary 
Understand and use sentences and grammar 
Remember what has been said 
Put sentences together to express thoughts and ideas (speaking and writing)
Psychologists review children's: 
Intelligence 
Attention 
Behavior 
Memory
What happens at a visit?
Before your first visit, we will send you an intake packet to complete and mail back to us. If interested in APD testing, please contact Rita Deflieze at 262-432-6616 to obtain an intake packet. Note: If you have not been seen at Children's Wisconsin before, you will need to contact Central Scheduling first at 414-607-5280 to register. We will also ask that you send any results from other evaluations and school information. Once we've received your paperwork, we will review it and make recommendations about which professionals your child should meet with in relation to our Auditory Processing Disorder Program. Someone from our office will call you to schedule testing with various professionals.
After your first appointment, our team will meet again to discuss results and make recommendations for your child. After we've met, we will send you copies of the written reports from each professional your child met with.