Speech program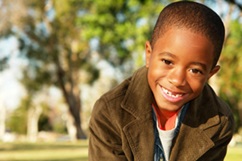 The Masters Family Speech and Hearing Center diagnoses and treats infants, children and adolescents who have feeding or swallowing problems and communication or learning concerns.
Our highly skilled staff includes audiologists and speech-language pathologists who have masters and doctoral degrees.
Will you see my child?
In the speech program, we see children with a number of speech delays or communication disorders. For example, we see children who:
Are 1 year or younger and are not making or responding to sounds 
Are older than 1 year of age and do not talk at all 
Do not talk as well as they should for their age 
Do not understand what is said to them 
Have an unusual voice 
Have difficulty eating or drinking
Communication disorders take several forms. A child can have a speech disorder, a language disorder, or both. Some children have cognition disorders alone or in addition to communication disorders.
What is the difference between speech, language and cognition disorders?
Speech is the production of individual speech sounds and how they combine to form words. Some speech impairments include disorders of: 
Respiration 
Phonation 
Resonance 
Articulation
Speech diagnoses include: 
Dysarthria 
Cleft lip and palate 
Velopharyngeal incompetency 
Phonologic disorders 
Articulation disorders 
Hypernasality 
Denasality 
Hoarseness 
Breathiness 
Apraxia 
Stuttering
Language is the ability to use and understand words. Language problems include: 
Disorders of understanding what is heard or read 
Disorders of expression or use of gestures or words
Diagnoses include: 
Aphasia 
Developmental language delay 
Language disorder 
Phonological disorder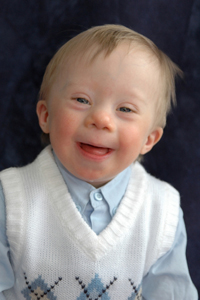 Cognition is the ability to process information. Cognition problems affect communication in the areas of: 
Attention 
Memory 
Sequencing 
Concentration 
Thought organization
Cognitive disorders have a significant impact on language functioning.
What happens at a visit?
Before your first evaluation, we will ask you to complete a case history form and send any previous communication tests or related results to our office. Our specialists will review these forms before your child's evaluation.
Speech and language evaluation
At the time of the evaluation, a speech-language pathologist will see your child with at least one parent present. We perform this evaluation in a play environment using books, toys and other pictures and objects. We will ask your child to listen and follow directions and to imitate speech sounds or words if possible.
We will also perform an examination of the mouth by either by having your child imitate or by observing him or her as he/she uses the mouth to eat or speak.
We will also perform a hearing test as part of this evaluation. During the hearing test, we will ask your child to listen for sound and to respond by either looking toward a moving object or, if your child is old enough, by placing a block in a container.
Feeding and swallowing evaluation
Before the first evaluation, our clinic will contact you to ask questions about your child's feeding problem. Answers to these questions will help us decide if your child needs: 
A clinical feeding evaluation 
Videofluoroscopic swallow study (x-ray of swallowing) 
Feeding team evaluation
We will ask you forward any previous feeding evaluations or related results to our office before evaluation day. We will review this information, as well as your child's medical record, before the evaluation.
After watching your child eat or drink, the speech-language pathologist will work with you and your child to develop plans to make eating and drinking easier. The speech-language pathologist also may make suggestions about other doctors or specialty clinics that could help with your child's feeding problem. We will also provide you with a written plan that includes ideas to try at home. If we recommend therapy, we will schedule a visit with the appropriate therapist.
General evaluation information
For all evaluation types, if we recommend therapy, the speech-language pathologist will work with you to find the best treatment setting based on the needs of your child and your family. If you complete treatment through Children's Wisconsin, we will schedule your child with a speech-language pathologist on our team. If you wish, we can also refer you to a school, other agency, or other hospital.
After the evaluation is complete, we will send the evaluation report to your child's pediatrician. You can also request to have it sent to other doctors, therapists or schools. The report includes a summary of findings, treatment goals and other recommendations.
Whom will my child see?
When your child comes to our office, he or she will see nationally-certified, state-licensed speech-language pathologists and audiologists.
To make an appointment: call the Central Scheduling or use the "request an appointment" button to submit your request online.
(877) 607-5280
Watch Saige's Story
Watch this video to learn how our cochlear implant team helped Saige hear for the very first time.