Patient Stories
Dec 09, 2016
Creating a home away from home for hospitalized children
---
David Margolis has many titles. He's a doctor, a pediatrician, an oncologist, a program director and a professor. Today, however, he goes by sheriff.
Sheriff Woody, to be exact, complete with cowboy boots and a floppy, 10-gallon hat. The rest of his team from pediatric administration includes Buzz Lightyear, Mr. and Mrs. Potato Head, Ken and Barbie, Little Bo Peep and a slew of little green aliens and army men.
As one of the leading pediatric hospitals in the country, Children's Wisconsin is often a flurry of activity. But today is different. It's Halloween — a happy respite for both patients and caretakers alike.
"Buzz!" a young boy shouts as he runs up and throws his little arms around the legs of the "Toy Story" space hero. The two pose for photos while "You've Got a Friend in Me" by Randy Newman crackles out of a boom box.
Another little boy is dressed as Batman — a fitting choice given the boy's outsized strength and courage. Even though he's awaiting a heart transplant, his hopeful smile shines out from behind his plastic mask as his nurse — dressed as Robin — pushes his wheelchair around the lobby.
Nearby, Snow White and her Seven Dwarves mingle with a team of florescent Trolls and blue-faced Smurfs. There's also Peter Pan and Captain Hook, who have put aside their differences to take photos with the Muppets and some Minions.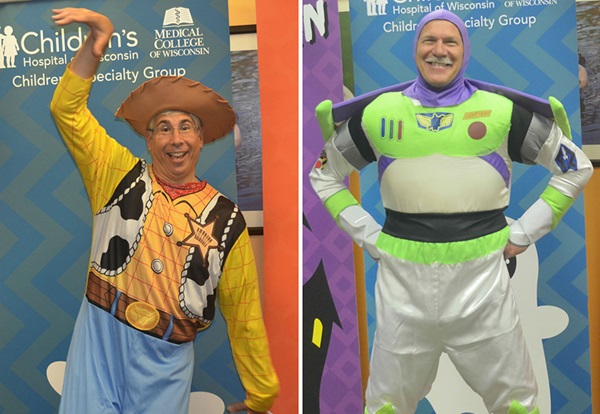 Halloween, Christmas, birthdays — these are major touchstones of childhood. But those with serious, life-threatening diseases are not always able to fully participate. That's why Children's Wisconsin is always looking for ways to allow all of its patients to experience all that life has to offer.
"Kids have to be kids — it's as simple as that. We put the child first," Dr. Margolis said. "Whatever is going on in the community, we try to tap into that and bring it in. When the Packers are doing well, we have tailgate parties. The Milwaukee Ballet comes in and does a special performance of 'The Nutcracker.' The whole Pokémon Go thing was huge. We didn't plan for that, it just happened because it was happening in the community."
Halloween is a big one. Doctors and nurses dressed up, departments were decorated and kids went unit-to-unit trick-or-treating. The week before, Flashes of Hope, a non-profit organization that creates portraits of children with life-threatening illnesses, came to the MACC Fund Center to take photos of pediatric cancer patients in costume.
"These events allow us to offer kids and families some sense of normalcy," said Maggie Butterfield, director of patient amenities and family services. "Families are stunned. They are amazed we have thought beyond the immediate needs of their child and their care."
For the holidays, there is a Winter Carnival, which includes visits with Santa, cookie decorating and holiday crafts. Then on Christmas Eve, several doctors will dress up as Santa and deliver a bag of toys to each patient in the hospital. Every summer, the Jewish Community Center day camp hosts "Rainbow Camp" for Children's patients and their siblings. Later, the Wisconsin State Fair rolls in with the "Sights and Sounds of the Fair," featuring cream puffs, carnival games, jugglers, face painting and therapy dogs dressed as farm animals. There are also special events for Mother's Day, Father's Day, birthdays, the Fourth of July and prom.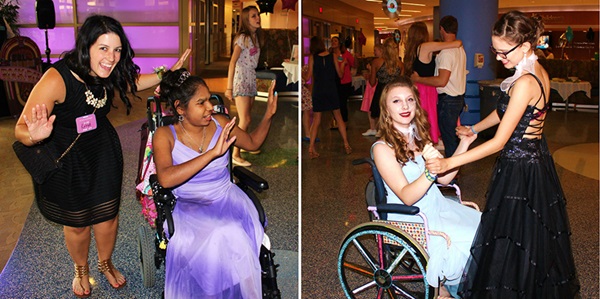 "The Children's Prom is one of the most moving events I have ever been able to witness," Butterfield said. "It's an amazing event."
Butterfield recalls the first prom she organized. There was a young man, maybe 15 years old, who had battled severe gastrointestinal issues most of his life. His mother was, for obvious reasons, extremely protective and hesitant to leave his side. Using some cheerful persuasion — and assurance that there were trained medical staff in attendance — Butterfield was able to convince the mother to go with her to the family reception upstairs.
After about an hour, however, the mother insisted on checking up on her son. Back at the prom, the mother couldn't believe what she saw — her son was in the middle of the room, surrounded by other kids, dancing, having the time of his life.
The mother started sobbing.
"This mom got to see 'normal' for the first time," Butterfield said. "It was amazing."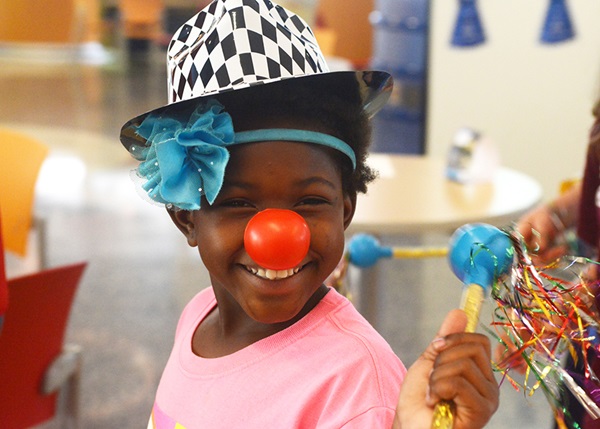 These events allow kids, if only for a moment, to forget about their illnesses. They allow them to experience acceptance, something kids with serious illnesses don't always encounter. Margolis believes that those experiences are invaluable to the healing process.
"In any situation, allowing a kid to be a kid helps them get better," Margolis said. "It helps them focus on getting well, it gives them a purpose to get well, it shows them that there's support to get well."
Above all, he said, it's fun.
"You have to have fun. Even if you're sick you have to have fun."