Lynne Cumings Keller donates $600,000 to Children's Wisconsin to help kids and families thrive
---
Lynne Cumings Keller, of Kaukauna, Wis., has donated $600,000 to Children's Wisconsin to support kids and families in northeast Wisconsin. The gift will fund two community health navigators and a supervisor who will work out of the Boys & Girls Clubs of the Fox Valley and Oshkosh locations. 
Through this partnership, the Boys & Girls Clubs will identify teens, young adults and families with specific needs and refer them to the community health navigators from Children's Wisconsin. Navigators will perform a social needs assessment and then help them connect to basic-needs resources such as food, clothing, housing, transportation, employment, health insurance, physical and mental health, drug and alcohol rehabilitation services and more. Navigators will stay in contact for three months, adjusting goals as needed.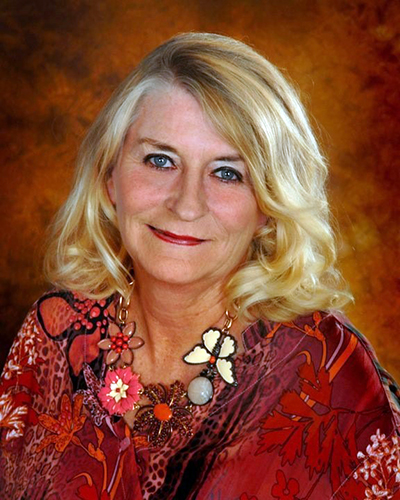 "Communities are stronger when we work together," said Lynne Keller. "Children's Wisconsin and the Boys & Girls Clubs are doing amazing work and I'm proud to support this partnership. I'm particularly interested in helping families so that their kids don't end up in foster care and helping teens and young adults in foster care be ready for the next step in life when they leave the system. I know these two organizations working together will be crucial in this effort and I hope my philanthropic gift will encourage others to step forward and support this initiative." 
Throughout the state, there is an increasing number of teens and young adults who are struggling with poverty and other chronic stressors and trauma that often leave them without the tools to perform essential tasks. In the Fox Cities region, the Imagine Fox Cities initiative determined that less than half of the kids in the region were thriving and the amount of kids struggling increased between 2019 and 2021. 
As the state's largest pediatric provider of health services, Children's Wisconsin understands that health includes physical, mental and social well-being. Partnering with established community organizations, like the Boys & Girls Clubs, helps Children's Wisconsin reach its goal of having the healthiest kids in the nation. 
"To do this important work, we recognize that we need to start as early as possible in a child's life and focus on prevention. We also recognize that we are more successful if we work in collaboration," said David Whelan, MSW, vice president of Child Well-Being, Children's Wisconsin. "Lynne's generosity will help us expand our community navigation program to include this partnership with the Boys & Girls Clubs of the Fox Valley and Oshkosh. Working together, we will be able to serve more teens and young adults in the Northeast region, including those in foster care."
"We are thrilled to work together with Children's Wisconsin through this preventive model of care. Offering this service and support will allow the Boys & Girls Clubs to expand our no-cost, wraparound services to children and families in our community in an even more accessible way. All with the goal of creating a brighter future where kids will be happy, healthy and whole," said Tracy Ogden, CEO, Boys & Girls Clubs of Oshkosh.
Lynne Keller's lifetime giving to Children's Wisconsin is more than $800,000.
Children's Wisconsin is in the process of recruiting a manager for the program who will recruit for the community health navigators, with the goal of having the navigators and program in place this year. If you would like to learn more about these positions, the job descriptions and instructions for applying will be available on the Children's Wisconsin career website.