Congratulations to the Children's Wisconsin 2022 Notable Heroes in Health Care
---
Children's Wisconsin is honored to once again have several individuals and teams recognized by BizTimes Milwaukee as 2022 "Notable Heroes in Health Care."
Congratulations to:
Nourishing Partners Program: Sarah Goldman, MSW, APSW, manager, Family Services; Michael Levas, MD, emergency medicine physician; Megan Sheble, senior project manager, Health Management; Jacqueline Whelan, MN, RN, CNL, director, Care Integration; and Madeline Winn, PAC, emergency medicine physician assistant


Waukesha Christmas Parade crisis hotline: Mandy Quesnell, director, mental and behavioral health


Critical Incident Stress Management team: Nicole Stangel, bereavement coordinator


Chorus Community Health Plans COVID-19 vaccine clinics: Sue Bautch, administrative assistant; Mike Boeder, MS, chief operating officer; Tequila Cooper, community outreach coordinator; Evan Fliss, office aide; Kelly Hodges, MD, associate chief medical officer; Sharita Lee, office aide; Denise McDowell, manager community and member engagement; Suzette Patrick, project manager; Allison Peterson, senior marketing specialist; Luis Pichardo, community outreach coordinator; Nicole Trevino, HMO member advocate; Caitlin Vicini, senior community relations consultant; Elizabeth Zarate, HMO member advocate
This annual award recognizes individuals and teams in health care who are making a difference in the lives of our patients and families. 
This group of winners truly represents the mission and values of Children's Wisconsin. Food insecurity and the social determinants of health; COVID-19 vaccine clinics; responding to the Waukesha Christmas Parade tragedy; mental and behavioral health for both families and staff; innovation, research and collaboration — this is the Children's Wisconsin system personified. 
Congratulations to our winners — and all the winners — and thank you for all you do to help our families and community. 
To read full profiles of our honorees, visit the BizTimes Milwaukee website. 
Our winners are:
Nourishing Partners Program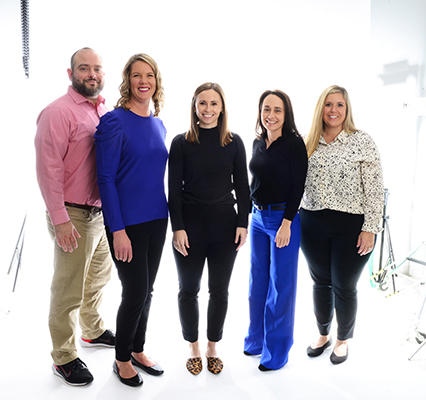 A person, a child, a family can't attain true health if their basic needs aren't fulfilled. Access to adequate and nutritious food is perhaps the most basic of needs. 
That's the simple motivation behind the Children's Wisconsin Nourishing Partners Program. 
This collaborative effort was conceived in 2016, after some Children's Wisconsin providers did a study of the families coming to the Emergency Department (ED). They discovered that about half of all the kids were facing food insecurities. Michael Levas, MD, and Maddie Winn, PAC, of the Children's Wisconsin ED joined with Jacqueline Whelan, MN, RN, CNL, and Megan Sheble of the Health Management Team and Sarah Goldman, MSW, APSW, CRS, of the Daniel M. Soref Family Resource Center and sprang into action.
The program is simple, but vital. When a family comes into the Children's Wisconsin ED, they are asked two questions. 
Within the last 12 months, have you worried that your food would run out before you got the money to buy more?
Within the last 12 months, did the food you bought not last and you didn't have money to get more?
If a family answers "yes" to the two questions — either asked verbally or on an iPad — it's added to the child's health record and triggers an alert to the medical team. First, the family is given a $15 meal card for the Children's Wisconsin cafeteria or cafes. They're also given a handout of food resources in Milwaukee County. But the most important step takes place a couple days later when they get a call from an information and referral specialist at the Children's Wisconsin Family Resource Center.
To date, the Family Resource Center has received more than 4,000 referrals from the Children's Wisconsin ED. Of those referrals, 936 families requested additional support from referral specialists and 75 percent reported positive outcomes, including being connected to at least one resource.  
Even though food insecurity is the initial trigger, when a referral specialist connects with the family, they often identify additional needs — employment, transportation or mental and behavioral health — and they're able to connect them to other resources the family never knew existed. By helping families address their social and environmental needs, this multi-disciplinary team in partnership with community resources and organizations supports removing barriers, and ultimately leads to improved health outcomes, better engagement with preventive care services, and happier, healthier families in our community.
Waukesha Christmas Parade MBH crisis hotline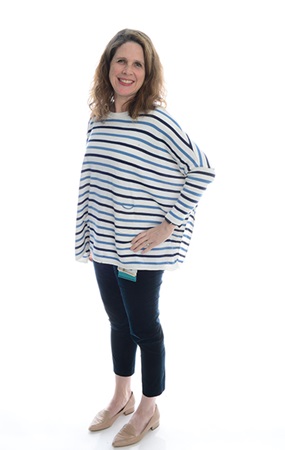 On Sunday, Nov. 21, 2021, the community of Waukesha was forever changed by a violent attack. It happened at a place that should bring children comfort and joy — the community's Christmas Parade. The mental and behavioral health leaders at Children's Wisconsin knew children wouldn't just suffer physical injuries, they would need mental health support as well. They also knew many parents and caregivers may not know how to even approach talking about such a traumatic event.
That's why Mandy Quesnell, director of mental and behavioral health at Children's Wisconsin, immediately started putting together a team to staff a mental health crisis hotline that anyone in the community could call for support.  
Within three days of the incident, licensed therapists and social workers were ready to offer advice to parents and refer people to additional resources if necessary. The hotline was staffed from 8 a.m. to 5 p.m. If a call came in after those hours, it was automatically forwarded to the state support line, which was open 24 hours a day, seven days a week. In the 10 days it was active, nearly 100 people called in to get support and 17 people were referred to ongoing therapy. 
How can I talk to my child about the death of their friend?


What can I do for my young children who were there and saw what happened? 


Can my child, or myself, ever feel safe enough to go to a parade or public event again?


My child will need a lot of therapy after what they experienced, where do I begin? 


Our family didn't even attend the parade, why are we so affected by it?
Mandy's work at Children's Wisconsin focuses on our crisis programs and she knew it was critical that parents could talk to their kids about the horrific violence in a way that would not further traumatize them. That is not a skill that does or should come naturally to a parent. She and her team's expertise became a valuable asset to the entire community and their quick efforts helped people begin the very first steps of healing.
Critical Incident Stress Management team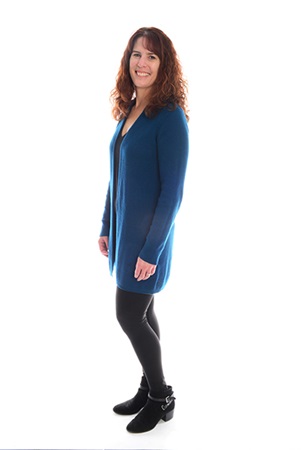 "When I was a boy and I would see scary things in the news, my mother would say to me, 'Look for the helpers. You will always find people who are helping." That quote is attributed to Mr. Rogers and it has helped many people and children find comfort during troubling times.
But once the chaos has calmed and the immediate stress is over, who helps the "helpers" deal with that traumatic experience? For so many in our community, it's the Critical Incident Stress Management (CISM) team at Children's Wisconsin. Nichole Stangel, bereavement coordinator, and her staff are trained to respond to traumatic events and support not only the helpers at Children's Wisconsin, but the broader community. They provide grief counseling and tools to help people process the physical and emotional stress of what they experienced. And Nichole's team has never been busier than they were in 2021.
By the end of the year, the CISM team performed more than twice as many group interventions with Children's Wisconsin staff and community groups as the year prior. In November, it was the violent trauma of the Waukesha Christmas Parade. The CISM team did group and individual interventions to address the trauma right away. But it wasn't just trained medics who responded to help, it was everyday citizens and parade-goers who turned into first responders and began caring for wounded people, especially children. Grandmothers, neighbors and friends — with no medical training — were forced to become the "helpers." All told, 250 Waukesha School District staff and community members participated in CISM group interventions. Nichole and her team listened to their pain, provided them skills to talk about it with their students, and reminded them of the importance of self-care. 
Just weeks later, 21 students were sent to Children's Wisconsin for treatment after being exposed to chemicals when a piece of equipment malfunctioned in the pool at St. Augustine Prep Academy. Nichole said they provided help to so many individuals, medical teams and community groups that many on her team were working more than 12 hour shifts in the month of December. They knew their expertise was desperately needed.
Chorus Community Health Plans COVID-19 vaccine clinics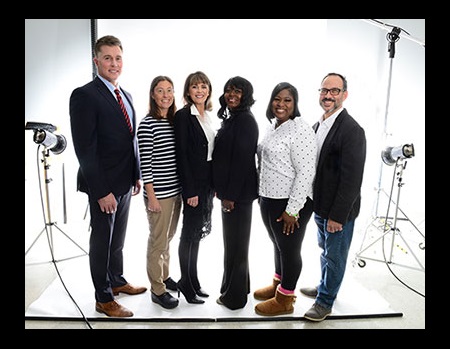 In December 2020, the world breathed a huge sigh of relief when the very first COVID-19 vaccine was approved. That was a monumental day in our fight against COVID-19. But it was just the beginning. Hospital systems throughout the world had to quickly adopt procedures to administer the vaccine to eager and anxious people. 
In April of 2021, the U.S. Department of Health Services announced an incentivized strategy asking health plans to promote COVID-19 vaccinations to their members — especially in areas with high vaccine disparities. Children's Wisconsin and its affiliated Chorus Community Health Plans (CCHP) immediately got to work. 
CCHP is an HMO that proudly insures more than 170,000 Wisconsin residents, including 155,000 adults and children in the BadgerCare (Medicaid) program, making it the second-largest BadgerCare health plan in the state. But vaccination rates among CCHP members were near zero. CCHP set an aggressive goal to reach and vaccinate 40 percent of its members by the end of the year.
CCHP staff mobilized quickly to develop creative solutions and recognized the importance of partnering with community organizations. CCHP partnered with Health Connections, Inc. (HCI), a health care organization with the mission of bringing health care services to underserved populations, to launch the mobile vaccine clinic strategy. CCHP identified organizations to host clinics, secured the sites and managed logistics and promotion. HCI provided the medical staff and vaccine doses. Together, they held clinics in zip codes where data showed vaccination rates were lowest. 
To date, more than 135 mobile vaccine clinics have been held and more than 4,500 children and adults have been vaccinated. Each and everyone one of those vaccines administered makes an impact toward better health for everyone in our community, regardless of race, gender or economic status. This translates to fewer work and school days missed, healthier families and, ultimately, a healthier and more prosperous community for all.