Building for kids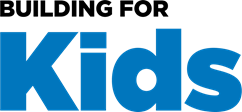 Milwaukee Campus Improvement Project
Children's Wisconsin has kicked off a multi-year, $385 million facilities improvement project that will support our vision of having Wisconsin children be the healthiest in the nation. 
The project is designed to enhance clinical collaboration and efficiencies, improve the child and family experience, and support the use of new technologies. It includes:
A six-story, 237,000-square-foot addition to house specialty clinics and Surgical Services
Renovation and expansion of Surgical Services
New and expanded Emergency Department and Level 1 Trauma Center
Our partners on the project are The Boldt Company and CannonDesign.
New building
The addition is located between the north side of the hospital and Children's Clinics Building. The first floor will feature 12,500-square-foot that includes space dedicated to Child Life, food service, and outpatient lab. Patient families are involved in designing the new spaces to support our focus on the child and family experience.
Surgical Services
Children's current operating rooms are located on two different floors in part of the hospital built in 1988. The new design places all of Surgical Services in new or renovated space on one floor. This will dramatically increase operating efficiency and improve the patient family experience.
The area devoted to surgical services will increase by more than 25,000 square feet and includes 15 operating rooms and three special procedure rooms. The average size of an operating room also will increase to accommodate future advancements in surgical technologies.
Take a tour of our new surgical area
Emergency Department
Children's Emergency Department and Level 1 Trauma Center will be expanded and moved to the front of the hospital to improve access, the child and family experience and care.
When completed, it will expand from 34 to 48 treatment rooms, including the four rooms dedicated to mental and behavioral health needs and state-of-the-art trauma and resuscitation rooms. Additional space will support advanced imaging capabilities.
Project timelines
New building
Open in 2021
Additional ambulatory services opening in fall 2021
Surgical Services
Construction begins – late 2018 or early 2019
Construction complete – 2021
Surgical Services will remain fully operational throughout construction
Emergency Department
Site preparation begins – spring 2021
Construction begins – early 2022
Construction complete – late 2023
The Emergency Department will remain fully operational throughout construction