Student opportunities in child life
Exploring the child life profession
Interested in a career in child life but not sure where to start? Check out these available resources.
1. If you are interested in gaining more experience working with children and families in a pediatric healthcare setting, please visit our volunteer services website for requirements and application information.
2. To find out more information about the child life profession (education requirements, related fieldwork, student resources, requirements for certification), please visit Association of child life professionals.
3. Due to patient confidentiality and infection control, we do not offer a Job shadow experience with the child life program. We do offer a "Chat with the child life specialist" to high school seniors and college students who are actively working towards a career in child life.
Child life practicum
Child life offers a six-week, 100-hour practicum experience. The practicum is offered during the summer semester beginning the first full week in June. This experience provides an introduction to the role of the child life specialist within the hospital setting. The goal of the practicum experience is to create the foundation needed for a successful transition into a formal child life internship.
Program objectives
Through observation, evaluation, and partnership with the child life team, the student will:
Use theoretical knowledge gained in the classroom setting and implement into daily practice
Engage in opportunities that allow for increased communication skills with patients, families, and members of the healthcare team
Plan and facilitate therapeutic play opportunities for pediatric patients and their families
Observe the child life specialist during formal preparation sessions and common medical procedures
Collaborate and communicate with the multi-disciplinary healthcare team
Participate in experiences that will allow for continued ability to assess children (infant through adolescence) focusing specifically on the impact of pain and illness on pediatric patients
Self-evaluate experiences and develop continued goals for learning
Participate in additional learning opportunities as appropriate
Assignments
Weekly journal
Completion of comprehensive readings coinciding with modules
Observation and assessment of various child life interventions (e.g. healing environment, procedural support, preparation) for patients in each of the developmental stages
Plan and facilitate one group activity
Completion of developmental assessments
Self-evaluation and evaluation of experience
Minimum requirements
College-level junior (completion of second semester of junior year) by practicum start date
Enrolled in child life or child development-related course of study
Minimum of an overall 3.0 GPA
Unofficial transcript (include a transcript from each institution attended)
Applicants must be affiliated with a university/college
Placement is contingent on the ability to complete a contract between CHW and University/College
Resume
Documentation of a minimum of 100 hours working with children and families in settings/capacities such as hospitals, daycare facilities, camps, schools, sports, etc.
Minimum of 100 hours is recommended, but will be considered on a case by case basis
Proof of current immunization record, CPR certification, and background check (required before start date)
Application process
Should you meet the outlined criteria and remain interested in this experience, please submit the following documents to childlife@childrenswi.org
*We suggest putting a read receipt on these emails to ensure submissions are received by Children's Wisconsin*
Important Note: When submitting your application, please label your individual documents using the title of the document, the first initial of your first name, your full last name, and the practicum cycle.
Example: Jane Doe Thomas applied for practicum cycle Summer 2021
Application = ApplicationJDThomasS2021
Personal Statement = PersonalStatementJDThomasS2021
Example: Student Moore applied for practicum cycle Summer 2020
Relevant Experience = RelevantExSMooreS2020
Recommendation Letters = RecLettersSMooreS2020
Deadlines and offer dates
Application submission period: December 15th - February 1
Application deadline: Postmarked by February 1
Application review period: Month of February
Interview period: First two weeks of March
Offer date: Third week of March
Acceptance date: the following Tuesday
Important information
Incomplete applications and applications received after postmark date will not be considered.
All applicants will be contacted regarding the status of their application after the reviewing process has been completed. Please do not inquire by phone or email about your application status before this time.
Per the practicum standards of conduct, students are allotted one personal day throughout the six week experience. Additional missed days (e.g. vacation, employment) are strongly discouraged; however, national holidays are reserved as days off.
As we strongly believe that students should gain a plethora of experience, those who complete a child life practicum at Children's Wisconsin will not be eligible to apply for the internship program.
Important: Children's Wisconsin's child life program is committed to facilitating a quality learning experience for future child life professionals. While we have a tentative plan to resume practicum opportunities in Summer 2021, there is a possibility for cancellation. Prospective students would be notified immediately should this happen.
Child life internship
Children's Wisconsin's child life program offers a comprehensive, hands-on internship that cultivates the knowledge and skillset required to become an entry level child life specialist. Interns who participate in this sixteen week experience (640 clinical hours) have the opportunity to develop clinical skills in preparation, procedural support, assessment, play techniques and education.
Important update for fall 2023 cycle: At this time, we will be accepting applications for the fall 2023 semester. We acknowledge the potential to have to pause programming should circumstances beyond our control change. All applicants would be notified in the event a change occurs. Children's Wisconsin's child life team is committed to facilitating a quality learning experience for future specialists, and we are anticipating the ability to be able to host one intern for the fall 2023 semester.
---
Internship overview
Our internship experience is comprised of the following:
Week 1: General orientation
Week 2-8: First seven week rotation (assigned)
Week 9: Choice week (student-driven)
Week 10-16: Second seven week rotation (assigned)
Interns work under the supervision of a Certified Child Life Specialist during all rotations. Additional learning opportunities assist the intern in building knowledge and understanding of competencies outlined by the Association of Child Life Professionals (ACLP).
The child life intern is responsible for:
Serving as an advocate and voice for patients and families
Collaborating closely with members of the multidisciplinary team to promote and deliver thorough care
Recognizing the family as an individual unit, incorporating age, developmental level, previous medical experience, family support system, and cultural considerations in provision of services
Planning and implementing therapeutic interventions for patients on an individual basis and/or in a group setting
Fostering a patient's understanding and accepting of the hospital experience
Having an understanding of the medical condition (including potential needs and limitations of the individual patient) when developing a detailed plan of care
Attending and actively participating in educational in-services/presentations facilitated by child life/creative arts therapies staff or invited speakers
Completing all internship-based assignments/projects (e.g. learning modules, daily journal, group programming, observational forms, case studies, etc)
Incorporating information gathered from ACLP resources (e.g. EBP statements, code of ethical responsibilities, child life mission, vision and values, etc) to guide practice and the facilitation of interventions supported by research and evidence
Candidate requirements
To be eligible for our internship, you must meet the following criteria:
Senior in college or graduate student
Affiliated with a college/university

Important note: Review of application and potential offer/placement will be contingent upon the ability to secure an affiliation agreement between the respective college/university and Children's Wisconsin. Applicants are strongly encouraged to discuss this consideration with their academic or program supervisor/coordinator prior to submitting an application.

Majoring in child life, child development or a related field of study
Obtained an official ACLP eligibility assessment report (if enrolled in an unendorsed academic program)
Obtained valid CPR certification (required if accepted for internship)
Application process
Should you meet the aforementioned criteria and remain interested in this experience, please submit the following documents to childlife@childrenswi.org and enable the "request a read receipt" feature for confirmation of submission:
ACLP readiness common application
Personal philosophy of significance of child life pediatric healthcare
One letter of recommendation from your academic child life program
Deadlines and acceptance dates
As an accredited internship program, we follow the internship application deadlines set by the ACLP for the fall and winter/spring semesters.
2023 Fall semester:
Application deadline: March 15
Initial offer date: May 2
Acceptance date: May 3
Second offer date: May 4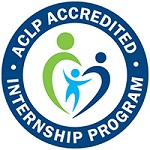 2024 Winter/Spring semester:
Application deadline: September 7
Initial offer date: October 10
Acceptance date: October 11
Second offer date: October 12
All application documents must be submitted by 11:59p.m. (CST) on the respective deadline to be accepted for review.
Additional information
Interns are responsible for transportation to and from internship site
Interns are responsible for coordinating housing arrangements
As we transition to the new readiness application, we recognize there may be kinks in the process. It is our goal to be patient and flexible with applicants and we seek the same in return.

Go to MyChart
If you are a registered user or have an access code you want to use, go to MyChart.