Recreational therapy
Recreational therapy is a process utilizing a variety of recreational and leisure interventions to improve the physical, cognitive, and/or social/emotional abilities of patients and families served. Activities are designed to improve the functional abilities of patients, reduce the limitations/restrictions to participation in leisure caused by illness or disability, and to enhance quality of life.
Recreational Therapy can support a patient and family through 1:1 or small group sessions that:
Maintain or improve activity tolerance
Increase participation in activity interests
Promote opportunities for social interaction during treatment
Promote use of fine/gross motor movements
Develop new leisure skills
Educate on activity modifications and resources to maintain activity involvement during treatment
Ages: 5 and up
Days offered: Monday through Friday
Units covered: MACC Fund Center only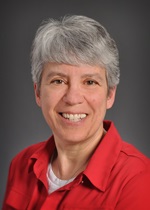 Ann Freigang, CTRS

Contact info:
CreativeArtsTherapies@childrenswi.org

Resources for becoming a recreational therapist can be found here:
Go to MyChart
If you are a registered user or have an access code you want to use, go to MyChart.