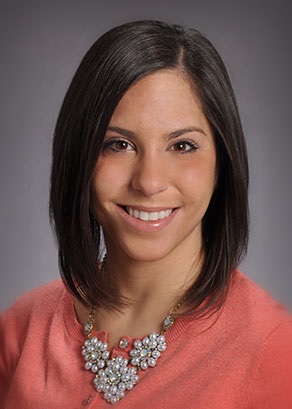 Danielle Fallon,
LAT,
OTC,
OT-SC
Children's Wisconsin since 2017
Licensed Athletic Trainer - Physician Extender
Overview
Services
Danielle Fallon is a nationally certified and state-licensed athletic trainer with Children's Wisconsin's Sports Medicine Program. She currently serves as an athletic trainer-physician extender within the Sports Medicine program, assisting in the care of young athletes with sports-related injuries, including concussions.
Danielle earned a bachelor's degree in Athletic Training from George Washington University in Washington, D.C., where she was also a member of the gymnastics team. Following graduation, she completed a Physician Extender Residency program through the Orthopaedic Teaching and Research Foundation in Westmont, Ill. During her yearlong residency, she strengthened her clinical skills and gained valuable experience assisting in both the clinic and operating room. Danielle is certified as an orthopedic technologist, as well as a surgery-certified orthopedic technologist, which has allowed her to expand her duties as an athletic trainer in the clinical setting. Prior to joining Children's, Danielle worked as a physician extender to an orthopedic surgeon at Hinsdale Orthopaedics in Hinsdale, Ill. She has experience working with a variety of patient populations in the areas of sports medicine, total joints and orthopedic trauma.
When not at work, Danielle enjoys exploring new areas of Milwaukee, going to the beach, and cheering on Boston sports teams.
Areas of Interest
Show less...
Show more...
Education and Awards
Education
2010, The George Washington University, BS
Residencies
2012, Orthopaedic Surgery and Sports Medicine Teaching and Research Foundation (OTRF), Physician Extender Residency