Greenfield Clinic-Children's Wisconsin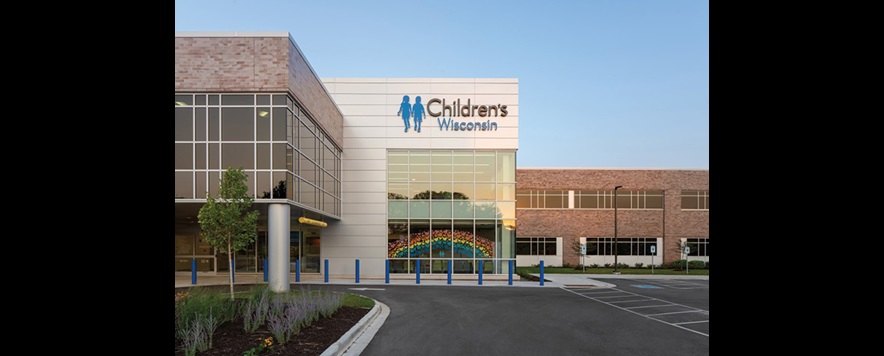 Main Phone

(414) 607-5280
Children's specialty clinic at Greenway Medical Complex provides care for kids of all ages. The same highly skilled specialists who see patients at Children's Wisconsin-Milwaukee Hospital also provide care at our clinic in Greenfield.
The clinic is one block west of I-894, and just one block south of Oklahoma Ave. The clinic is the second Children's location on this street.
Schedule a baseline concussion test
A baseline concussion test helps improve concussion care and make return-to-play decisions. Click to find available slots.
Same-day care for broken bones
The orthopedic team has same-day appointments available for kids and teens needing care for a broken bone. To schedule an appointment with an orthopedic specialist please call (414) 607-5280 or (877) 607-5280 (toll-free).
Services
Imaging (radiology) and lab services
The clinic offers walk-in and scheduled lab and imaging services, including walk-in X-ray and scheduled ultrasound.
Our Staff
Jennifer Apps

PhD

April Benoit

APNP

Pediatric Nurse Practitioner

Travis Vande Berg

David Beste

MD

Otolaryngology

Kevin Boyd

DO

Diagnostic Radiology, Pediatric Radiology

Brian Butler

Physical Therapy
Athletic Trainer

Michael (Mick) Collins

Kara Combs

AuD

Audiology

Tejaswini Deshmukh

MD

Diagnostic Radiology, Neuroradiology, Pediatric Radiology

Allison Duey-Holtz

APNP

Pediatric Nurse Practitioner

John Erickson

DO

Benjamin Escott

MD

Orthopaedic Surgery

Danielle Fallon

LAT

OTC

OT-SC

Shayne Fehr

MD

Pediatrics, Sports Medicine

Julia Fishler

APNP

Pediatric Nurse Practitioner

Tanner Flatland

MS

Nationally Certified Athletic Trainer through the Board of Certification (BOC)


Brooke Flesher

AuD

Lisa Gamalski

PAC

Physician Assistant

David Gregg

MD

Diagnostic Radiology, Pediatric Radiology, Vascular Interventional Radiology

Drew Hacker

LAT

Jessica Hanley

MD

Missy Hansen

MS

LAT

Nationally Certified Athletic Trainer through the Board of Certification (BOC)


Renee Hecker

Doctorate of Physical Therapy, Certified Athletic Trainer

Chris Hill

LAT

PES

Nationally Certified Athletic Trainer - BOC
Performance Enhancement Specialist - NASM

Katrina Hoffmann

MS

Robert Hofschulte

Strength and Conditioning Specialist
Manual Trigger Point Therapist

Kaitlin Hong

APTA Credentialed Clinical Instructor

Kimberly Hornbeck

MD

Pediatrics, Sports Medicine

Satish Kodali

MD

Otolaryngology

Sachin Kumbhar

MD

Diagnostic Radiology, Nuclear Medicine

Anne Lange

PAC

Physician Assistant

Amanda Lehnerz

MS

Nationally Certified Athletic Trainer through the Board of Certification

Leanna Linzell

OTR/L

CHT

NBCOT - National Board for Certification in Occupational Therapy

Xue-Cheng Liu

PhD

MD

Michelle Loman Moudry

PhD

Roger Lyon

MD

Orthopaedic Sports Medicine, Orthopaedic Surgery

Mohit Maheshwari

MD

Diagnostic Radiology, Neuroradiology, Pediatric Radiology

Timothy Martin

MD

Otolaryngology

David Moe

MD

Diagnostic Radiology, Pediatric Radiology

Caitlin Murphy

Laura Musolf

APNP

Pediatric Nurse Practitioner

Matthew Myrvik

PhD

Robert Orth

MD

Diagnostic Radiology

Matthew Plunk

MD

Diagnostic Radiology, Pediatric Radiology

Monica Pupillo

MS

Jing Qi

MD

Diagnostic Radiology, Nuclear Medicine, Pediatric Radiology

Thomas Robey

MD

Otolaryngology

Leah Scalf

MS

BOC Certified, licensed in the state of Wisconsin

Kyle Scharer

MS

Jeffrey Schwab

MD

Orthopaedic Surgery

Marissa Selthafner

MS

Certified Barcelona Schroth Therapist (C1)

Sophie Shay

MD

Otolaryngology - Head and Neck Surgery

Cornell Smith

MS

Jordan Snetselaar

PT

DPT

SCS

Board-Certified Clinical Specialist in Sports Physical Therapy

Stacy Stibb

DO

Pediatric Rehabilitation Medicine, Physical Medicine Rehabilitation

Kaylan Stoner

APNP

Pediatric Nurse Practitioner

Cecille Sulman

MD

Otolaryngology - Head and Neck Surgery, Sleep Medicine

Kat Tase

LAT

OTC

J Channing Tassone

MD

Orthopaedic Surgery

Pooja Thakrar

MD

Diagnostic Radiology, Pediatric Radiology

Christa Thalacker

APNP

Pediatric Nurse Practitioner

Adam Thiessen

MD

John Thometz

MD

Orthopaedic Surgery

Michelle Trampe

APNP

Pediatric Nurse Practitioner

Scott Van Valin

MD

Orthopaedic Surgery

Nghia (Jack) Vo

MD

Interventional Radiology and Diagnostic Radiology, Pediatric Radiology

Kevin Walter

MD

Pediatrics, Sports Medicine

Caitlin Weber

LAT

Nationally Certified Athletic Trainer through the Board of Certification (BOC)


Nicole Weisflog

PAC

Physician Assistant

Kilah Wenzel

PAC

Physician Assistant

Mary Wiesen

APNP

Pediatric Nurse Practitioner

Nicholas Young

PhD

Alicia Zolkoske

MD

Pediatrics