Sports medicine physical therapy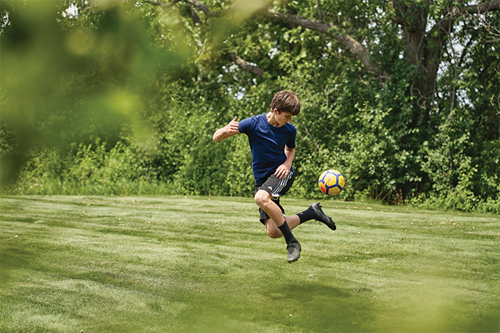 Children's Wisconsin offers sports medicine physical therapy services for active kids and teens. We specialize in sports-related orthopedic acute, chronic and overuse injuries.
Each clinic provides therapy within a 3,000-square-foot gym equipped with state-of-the-art and sport specific equipment including a basketball lane, pitching and batting nets, plyometric, speed and agility space, squat racks and weight training equipment. Focused therapy programs help kids return to their sports and recreational activities by emphasizing:
Agility
Balance
Competitive performance
Concussion recovery
Endurance
Mobility
Power
Speed
Strength
Dry needling
Manual therapy
Manipulation/mobilization techniques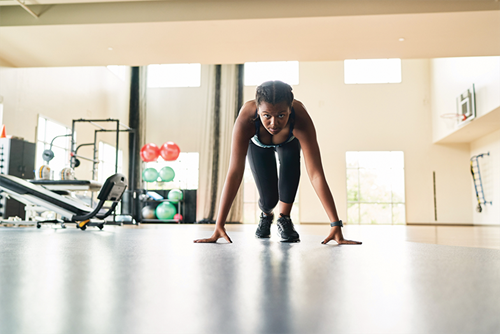 Conditions we treat 
Sports injuries
Pain and decreased mobility
Fractures and acute traumatic injuries
Pre and post-surgical care
Gait and postural abnormalities
Chronic pain and dysfunction related to previous injury
ACL injuries 
Idiopathic juvenile and adolescent scoliosis
Acute and chronic neck and back pain
Spondylolysis and spondylolisthesis
Radicular pain including nerve and disc injury
Growth and overuse related injuries
Brain injury and concussion
Treatment
Our sports physical therapists are experienced clinicians who understand the unique demands of sports and tailor treatment accordingly. They often collaborate with specialty teams including sports medicine, orthopedics, psychology, neurosciences and various therapies to ensure all aspects of a patient's care is considered and treated appropriately. Sports physical therapy treatment plans may include:
Therapeutic exercise targeting mobility, stability, balance, flexibility, and strength improvements
Sport specific rehabilitation including return to sport assessment, injury prevention techniques and performance enhancement in our state-of-the-art sports rehabilitation clinics
Manual therapy techniques including soft tissue mobilization such as therapeutic massage and myofascial release (hands-on therapy to improve muscle and tissue mobility), joint and spine mobilization and manipulation, trigger point dry needling, and neurodynamic mobilization (uses specific movement patterns to improve the mobility of the nerves in the injured area).
All-inclusive approach to pain management including education on the neuroscience of pain, modalities such as ultrasound, hypervolt percussion massage, electrical stimulation for pain relief, kinesiotaping techniques
A holistic approach to other factors affecting pain such as sleep hygiene, nutrition, ergonomics, physical activity, and wellness
Comprehensive post-concussion rehabilitation addressing head, neck, cardiovascular, vestibular and ocular system complications and guidance towards a safe return to school, activity and sports
Specialty services
Sports specific rehabilitation:
Comprehensive ACL rehabilitation with specific return to sport focus
Dance medicine program specifically targeting unique requirements for dancers
Running analysis with individually tailored treatment plan
Throwing mechanics assessment and correction
Comprehensive spine care
All-inclusive education on spinal condition and management with assessment, evaluation and treatment specific to patient's unique presentation
Scoliosis-specific exercise performed by Schroth certified clinical expert in state-of-the- art spine specific rehabilitation space
Evidence based approach to management of spondylolysis and spondylolisthesis including multi-phase protocol designed for returning athletes to prior levels of sports participation after injury
Posture, Gait and Motion Analysis
Biodex isokinetic testing – used to measure muscle strength and inform return to activity decisions
Quantec and Diers Formetric Assessment – creates a three-dimensional model of trunk, spine and pelvis and how it changes with adjustments in posture and movement
Real-time assessment of patient's gait using biomarkers to determine appropriate treatment intervention
Dry needling
Pain and trigger point management
Meet our physical therapists
Sports Physical Therapy
To request an appointment with a sports physical therapist please call central scheduling:
(414) 607-5280
Request a speaker from our orthopedics and sports medicine team.
Growth plates: Why choose us?
If growth plates don't heal properly, it can lead to long-term problems.
Growth plates 101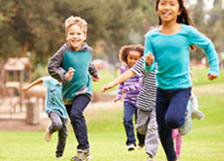 Why pediatric experts are best equipped to treat growth plate fractures in children.