Call us
To speak with a sports medicine expert or request an appointment, call:
(414) 604-7512
Licensed athletic trainers and nurses are available 8 a.m. to 4:30 p.m., Monday through Friday. You can leave a message anytime, and your call will be answered as soon as possible.
Request a speaker from our orthopedics and sports medicine team.
Growth plates 101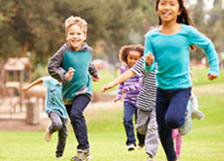 Why pediatric experts are best equipped to treat growth plate fractures in children.