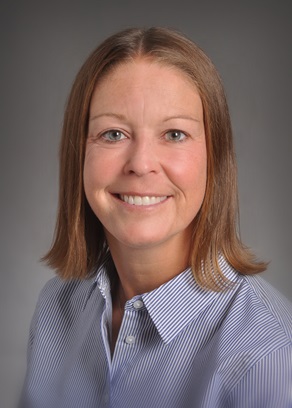 Missy Hansen,
MS,
LAT
Nationally Certified Athletic Trainer through the Board of Certification (BOC)
Children's Wisconsin since 2020
Licensed Athletic Trainer 
Overview
Services
Missy Hansen is a nationally certified and state-licensed athletic trainer with Children's Wisconsin's Sports Medicine Program. She is an athletic trainer in the physician practice setting, assisting in the care of young athletes with sports-related injuries, including concussions. She also serves as the athletic trainer at Waukesha West High School, where she has been since March 2006.

Missy earned a bachelor's degree in Athletic Training from Carthage College, where she was a 4-year member of the women's golf team. She was inducted into the 2015 Carthage Athletics Hall of Fame as the first and only female golfer. Following graduation, she completed her master's degree in Athletic Training at Indiana State University. During her time there, she was a graduate assistant certified athletic trainer at Northview High School in Brazil, IN.

Missy has almost two decades of experience working at the high school level prior to joining Children's. She began her career at Marshfield Clinic covering four high schools for three years. This was followed by working at Orthopaedic Associates of Wisconsin and ProHealth Care in Waukesha for 15+ years. She served as the assistant athletic trainer at Arrowhead High School for 6 months and then transferred to Waukesha West High School where she currently resides. In addition, Missy served as an athletic trainer in a physician practice while at OAW and assisted Physical Therapists with rehabilitation of patients in the clinic setting at both OAW and ProHealth Care. She was the developer and director of the Golf Fore Life and Tee 2 Green Fitness golf programs throughout her career.

Missy has a passion for working with high school athletes and enjoys covering all sports at Waukesha West. In her free time, she enjoys playing golf with her husband, spending time with her family, and playing with her cat, Simba.



Certifications
Nationally Certified Athletic Trainer through the Board of Certification (BOC)
Areas of Interest
Sports medicine
Exercise
Overuse conditions
Concussions
Show less...
Show more...