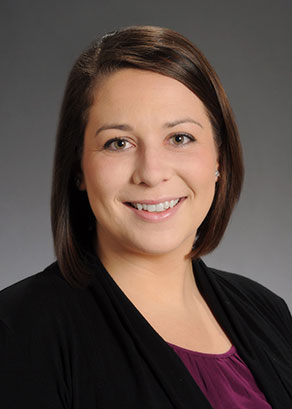 Kat Tase,
LAT,
OTC
Children's Wisconsin since 2014
Licensed Athletic Trainer - Physician Extender
Overview
Services
Kat Tase is a nationally certified and state-licensed athletic trainer who joined Children's Wisconsin in 2014. She currently serves as athletic trainer-physician extender within the Sports Medicine program, assisting in the care of young athletes with sports-related injuries, including concussions.
After sustaining and rehabilitating from an ACL tear in high school, Kat realized she could combine her love of athletics with her interest in medicine. She pursued this by earning a bachelor's degree in Athletic Training from Marquette University. She completed internships with Sports Enhancement Group and American Diabetes Association in St. Louis. Additionally, she spent time working in the Performance Enhancement Program at Froedtert Hospital. These experiences sparked an interest in sports performance enhancement, and Kat continued her specialization by obtaining a Performance Enhancement Specialist certification from the National Academy of Sports Medicine.
Prior to working at Children's, Kat worked in the performing arts setting, spending three seasons as head athletic trainer for the Milwaukee Ballet Company. She additionally spent four years working as an athletic trainer in high school and physical therapy clinic settings. While in the clinical setting, Kat specialized in sports performance enhancement. Her expertise was helping athletes of a variety of ages, disciplines and competition levels optimize speed, agility and strength with a focus on injury prevention.
When not at work, Kat enjoys traveling with friends and family, crafting, trying new restaurants and cuisines, attending performances in the fine arts, cycling and playing with her dog.
Areas of Interest
Sports medicine
Concussion management
Show less...
Show more...