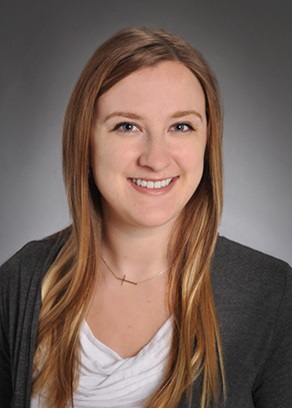 Amanda Lehnerz,
MS,
LAT,
OTC
Sports medicine
Children's Wisconsin since 2019
Licensed Athletic Trainer - Children's Wisconsin
Overview
Services
Amanda Lehnerz is a nationally certified and state-licensed athletic trainer who joined Children's Wisconsin in 2019. She currently serves as a Licensed Athletic Trainer in Physician Practice with the Orthopedic, Sports Medicine, and Spine teams.
After sustaining a season ending injury in high school, Amanda realized she could combine her love of athletics with her interest in medicine. Amanda obtained a bachelor's degree in sports medicine and a master's degree in athletic training from Concordia University Wisconsin. During her time at CUW, Amanda was the head student athletic trainer for the women's field hockey team and women's volleyball team, while also working with other various colleges and high schools in the Metro Milwaukee area. She also completed an internship with Othopaedic Hospital of Wisconsin. While in graduate school Amanda's master's thesis focused on researching the effects of neuromuscular electrical stimulation in the management of delayed onset muscle soreness in a physically active population.
In her free time she enjoys playing volleyball, spending time with family, and watching the Packers, Brewers, Badgers, Bucks, and Blackhawks.
Certifications
Areas of Interest
Sports Medicine
Concussions
Orthopedics
Spine trauma
Show less...
Show more...